Home > Wooden boxes
Wooden boxes
Box - Board game
Several wood species were used for the manufacturing of this precious box in limited edition. It has been assembled through tenons and mortises. The interlaced hearts and cross in marquetry are symbols of Yotoy company, which has designed this new board game.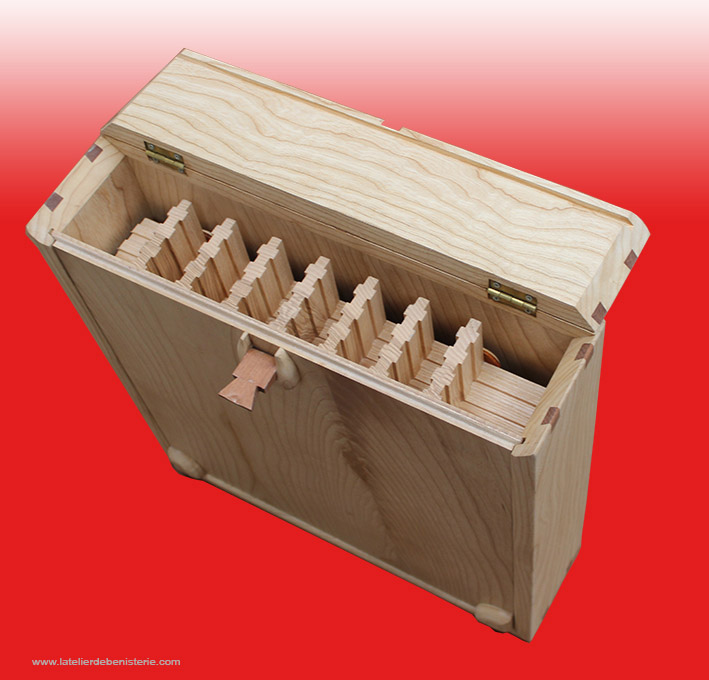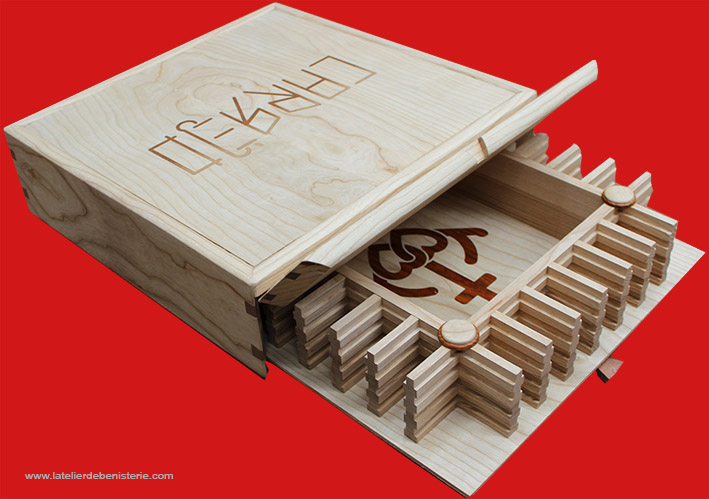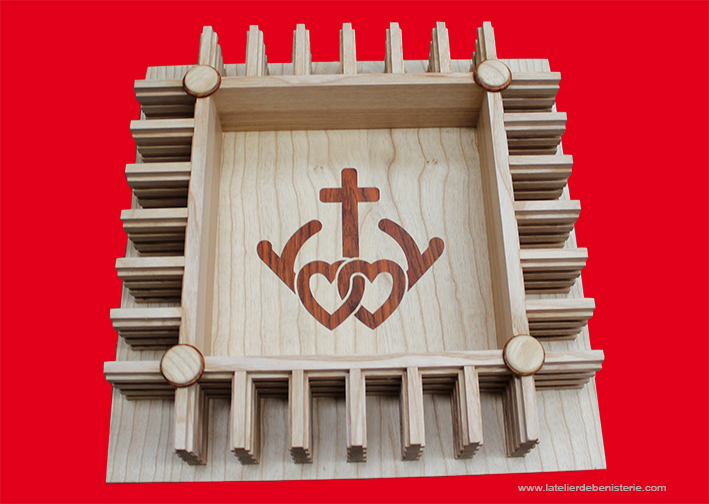 Box - English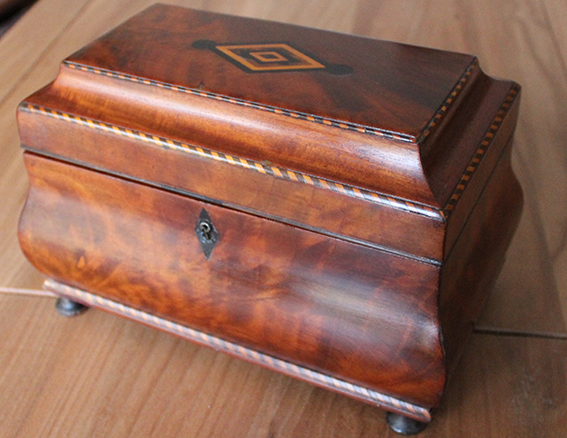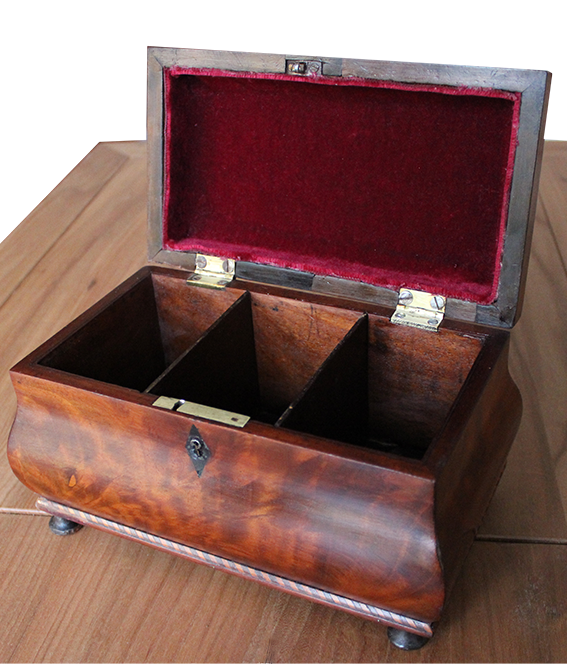 English box restored
in walnut veneer, sycamore wood, mahogany.
Interior restored and re-varnished.
Box - wild rose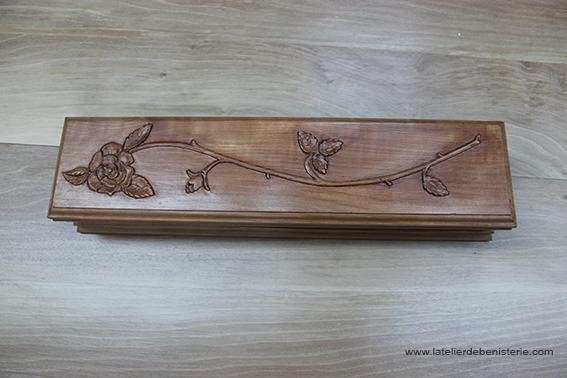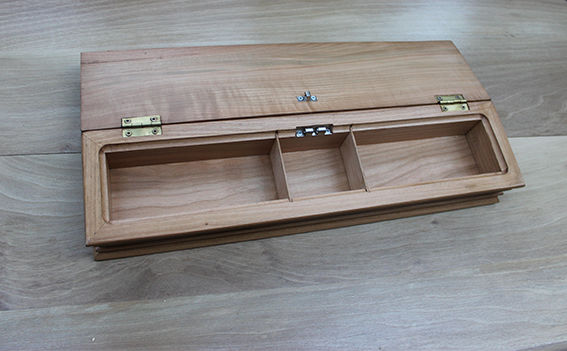 Box - Horsham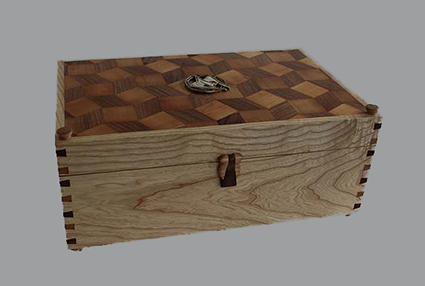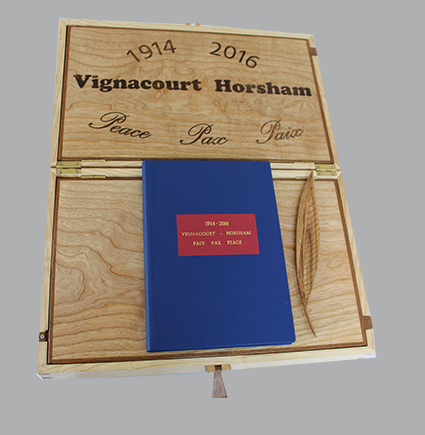 Marquetry box with checkboard top,
crafted in ash, olive tree and walnut wood, for a Franco-Australian exchange project.
It is opening up to reveal a lectern and pen with striaes subtly carved.

Box - Thuillier farm key