Home > Marquetry portraits
Marquetry portraits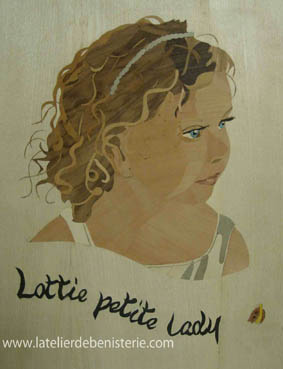 Lottie little Lady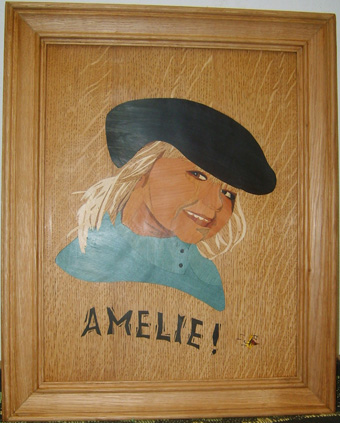 Lady Amelie !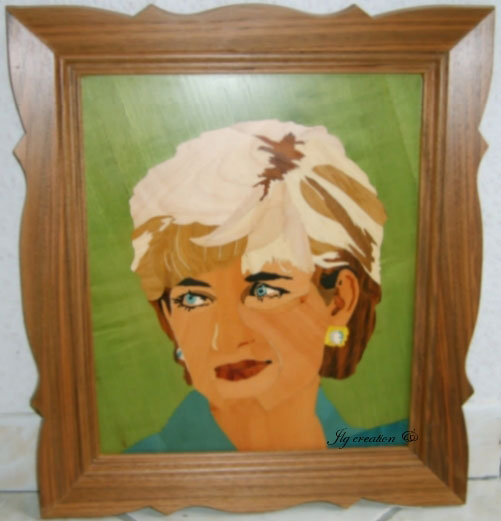 Lady Diana portrait created with the wood species of pearwood, sycamore and maple wood.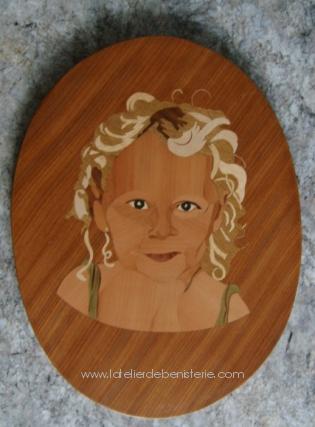 A french lady !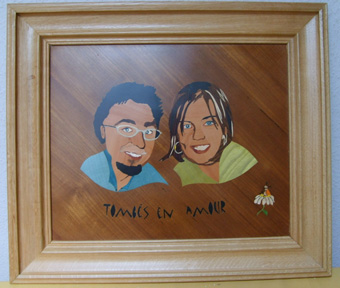 Canadians portraits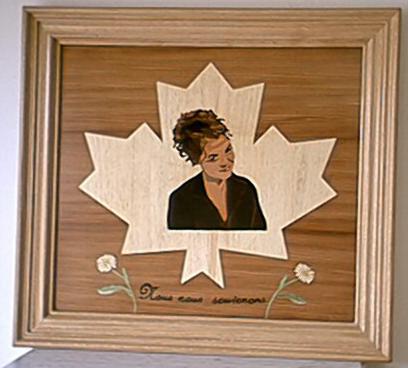 Isabelle Portrait, a talented Canadian.
The maple leaf in the background is the symbol of Canada.
"We remember", between the two daisies, a nod to the motto of Quebec: "I remember";)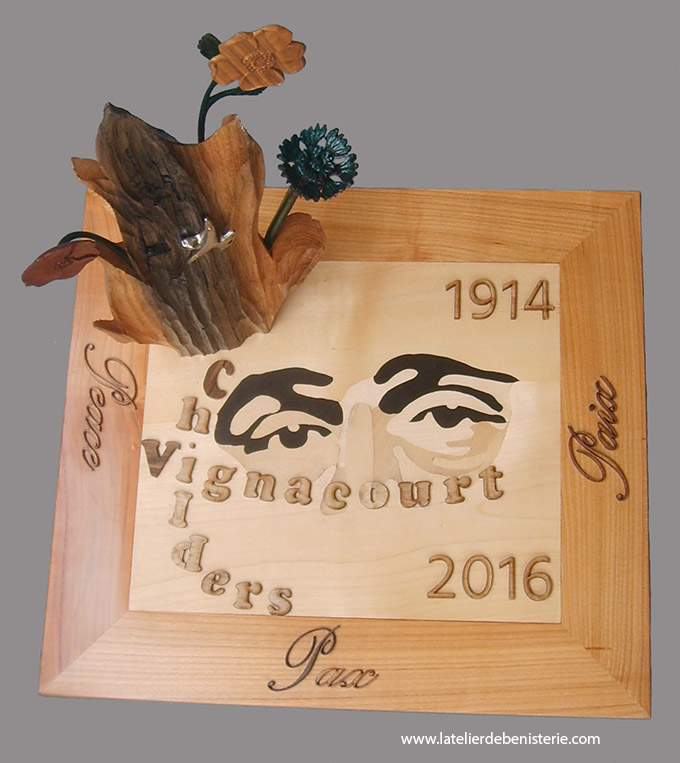 The Childers French sculpture
This marquetry portrait was created for the Childers town, in the region of Queensland located in Australia. Every details have important meaning:
- The poppies have been done in Jarrah wood, it come from a Australian sawmill thanks to Mr Lazarides, to honor the memory of the allied soldiers..
- The cornflower is the emblem of the french soldiers.
- The eyes in marquetry are inspired by one Thuillier collection photo.
- The flame have been manufactured in oak: this wood come from a tree who has grow up less 2 miles from the wagon where the armistice have been signed.  You can see traces of one bomb fragment.
- The bird have been created by Father André Marie,  with bullet fragments.
- The rose is the symbolic flower carved on Vignacourt sideboard, an emblematic piece of furniture from Picardie.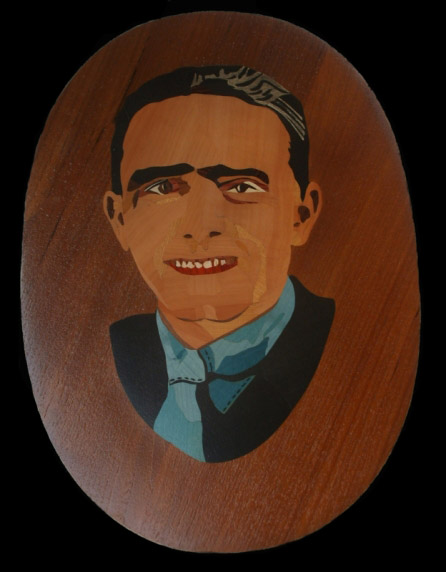 Joseph Maxwell portrait,
one of the most decorated soldiers of the first world war, an oustanding fighter.
An original way to make the family portrait: the marquetry portrait! The colors are produced by the assembly of different types of wood. The realization of the family portrait is a passion in France. Make realize a portrait from an early age allows to immortalize the subject at à given moment. The animals deserve also their portrait.