Home > Marquetry portraits
Marquetry portraits
The marquetry version is an original way of making portraits.
The subtlety of this approach lies in the way it interprets the features,
the characteristic expressions, and with a limited color palette.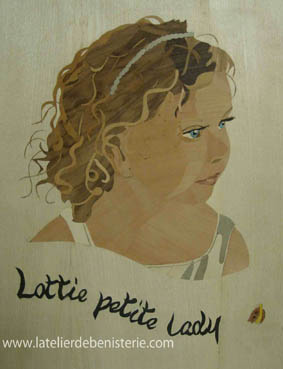 The portrait of Lottie, little Lady,
with the delicacy of a child's features.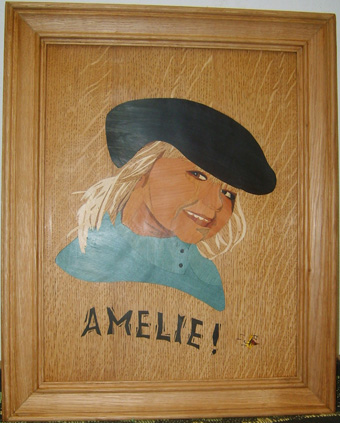 The portrait of Amelie, a British lady,
was made with sycamore, pear tree, rosewood, oak,
and she wears a peaked cap, the latest chic!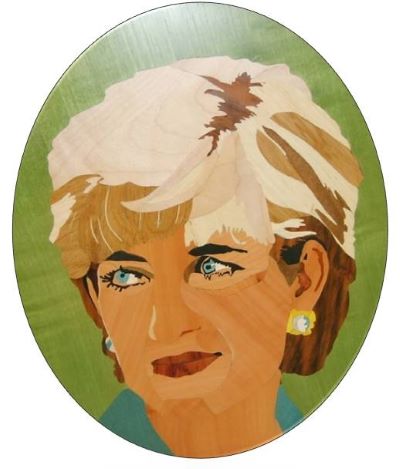 The portrait of Lady Diana was designed
with the wood species of pear, sycamore, and maple.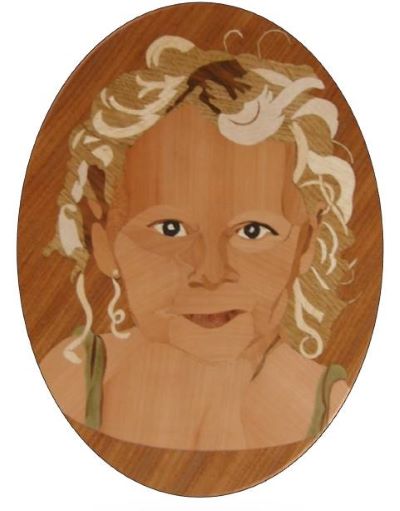 The portrait of Louise, a young woman with curly hair
was made with natural sycamore.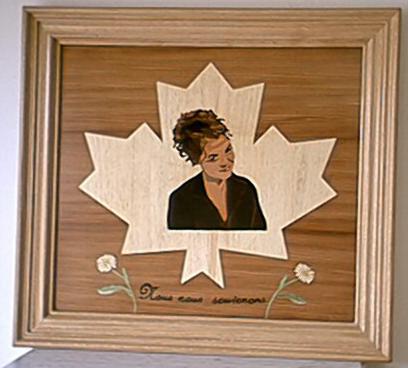 The portrait of Isabelle, a talented woman.
The maple leaf in the background is the symbol of Canada.
We remember, which is written between the two daisies, is a wink to the Quebec motto: "I remember".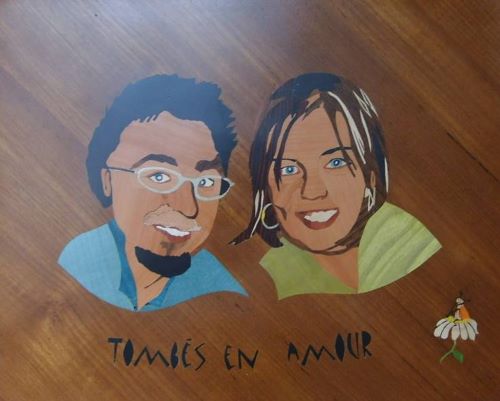 The portrait of two Canadians with this Quebec expression "Tombés en amour"
inspired by the English version of: "fallen in love".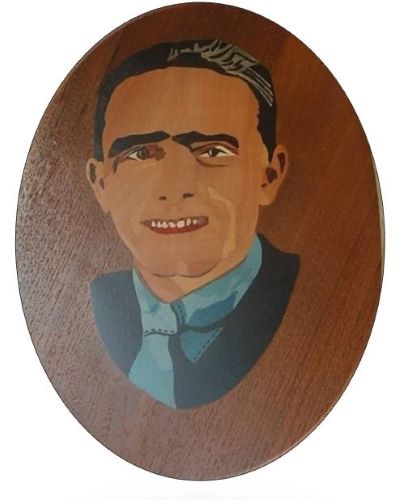 Marquetry's portrait of Joseph Maxwell, an incredible fighter,
soldier of the 18th Battalion AIF (Australian Imperial Force),
and one of the most awarded soldiers of the First World War, with the Victoria Cross.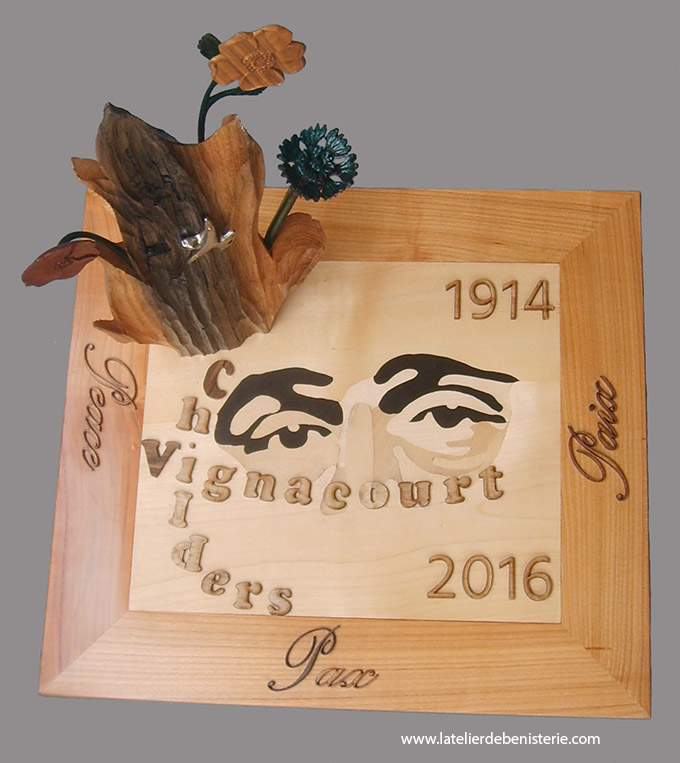 Childers sculpture with inlays in marquetry.
This sculpture with inlays in marquetry was designed for the town of Childers in the Queensland region of Australia. Each detail has a significant meaning and is described below:
- The poppies, made in Jarrahwood, come from an Australian sawmill, thanks to Mr. Lazarides, to honor the memory of Allied soldiers.
- The cornflower is the emblem of the French soldiers.
- The eyes in marquetry are inspired by one Thuillier collection photo.
- The flame was made of oak from a tree that grew less than 2 miles from the wagon where the armistice was signed. You can see traces of a bomb fragment.
- The bird was made with shrapnel by Father André Marie.
- The rose is the symbolic flower sculpted on the Vignacourt sideboard, an iconic element of regional furniture.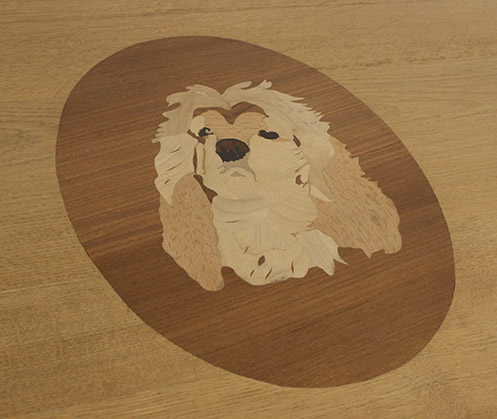 Portrait of Maxou, a poodle.