Links
Artebois:
Artebois is a woodworking school located in Quebec. Classes are taught in different disciplines by cabinetmakers passionate about woodworking. They propose several sessions depending on your availability.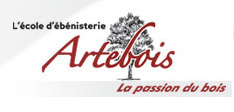 Liogier Cie:
LIOGIER is a company dedicated to the design and creation of raps for four generations. This enterprise is located in Haute-Loire, in the heart of Auvergne. They manufacture excellent tools for lovers of wood, stone, and those of the job well done.

Vignacourt:
Vignacourt is a Picardy village in the northern France and the birthplace of the Vignacourt sideboard. This is a traditional sideboard made in Picardy. There are several releases but the Vignacourt model has specific floral patterns with roses.