Home > Your project
Your project
For a specific project, after a first meeting, we can define together an implementation plan adapted to your budget, including the choice of wood, style, and fittings. The experience I have acquired allows me to advise you on solutions adapted to your wishes.
A collaboration with your architect and site manager is possible to adjust the specifications of your project. Some examples of work that has been done are shown below.
Architect bookcase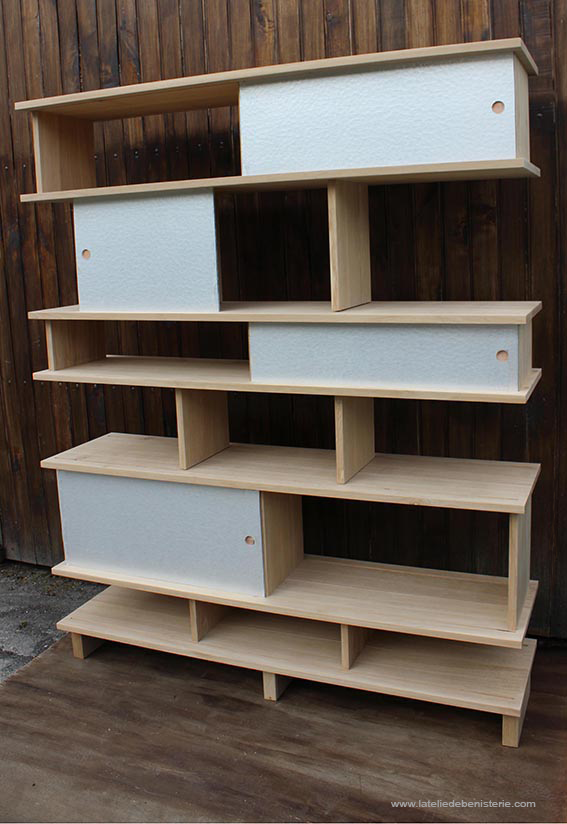 A modern bookcase was custom-made for a Parisian apartment, an architect's project.
Doctor's office and shop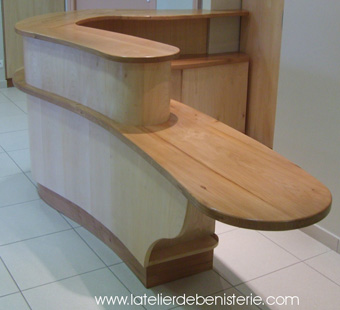 .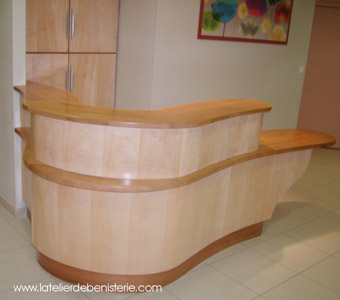 A contemporary reception counter with curved lines,
project designed and manufactured for a dental office.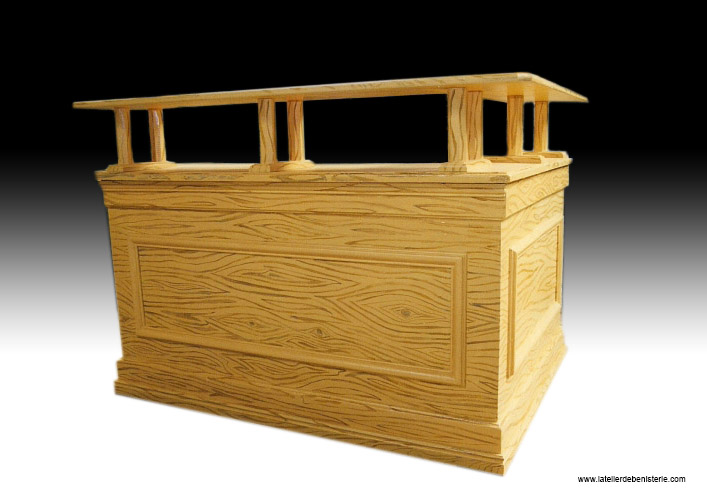 Counter decorated with moldings, with two raised shelves,
the textured effect is obtained by an imitation pine paint.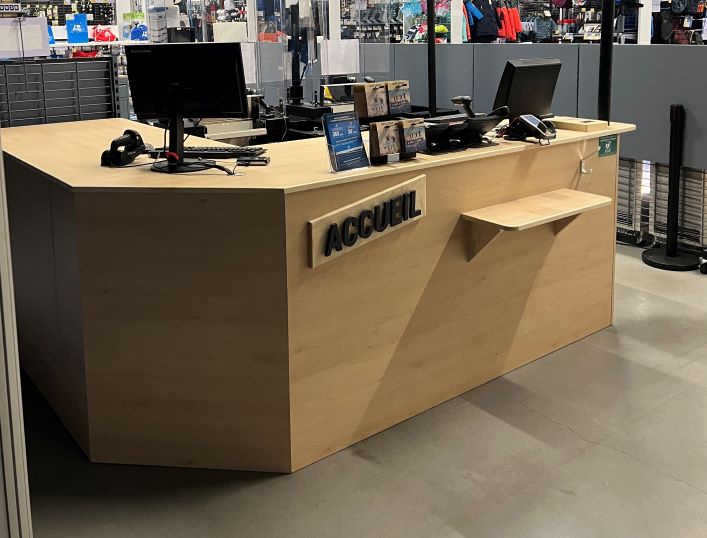 These counters were made in light tones,
with lots of storage, for a sporting goods store.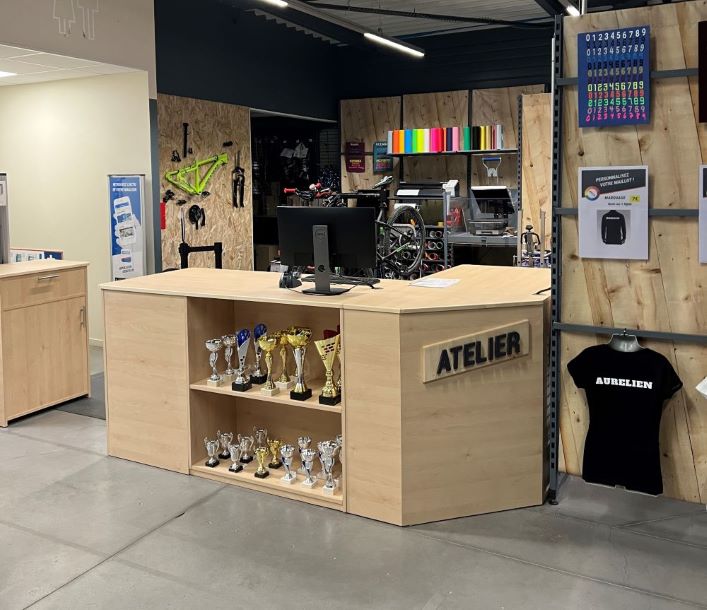 Escape game
Trompe-l'oeil window.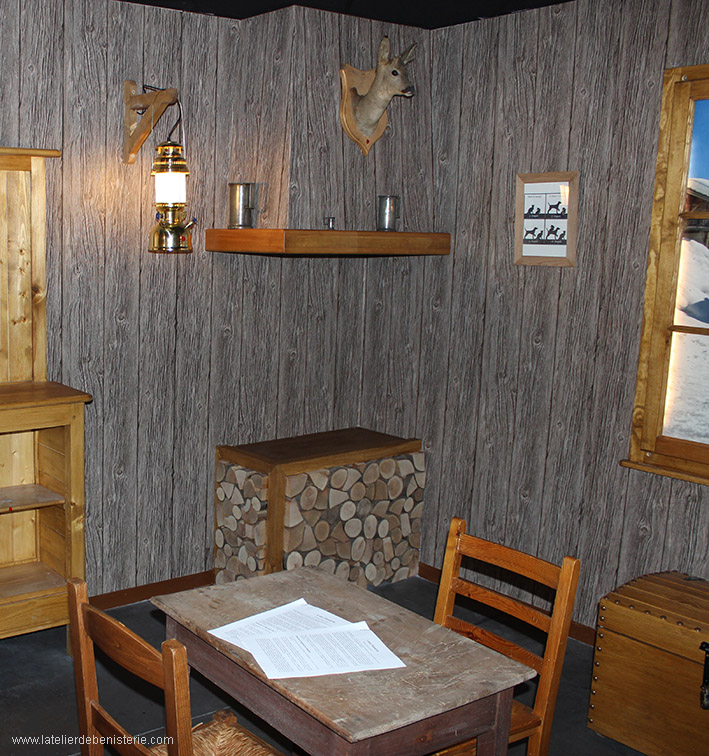 Escape game arrangement. Each element created has secret compartments.
This game aims to solve enigmas to escape from the locked room.
Project conceived for bowling BMB AMIENS.
Restaurant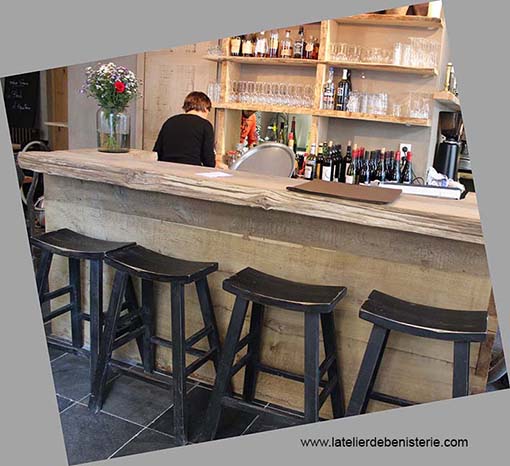 Development of a restaurant designed by Mr. Franck Delmarcelle, Parisian architect - Etcaetera Gallery.
The elements have been made of solid oak in the traditional way.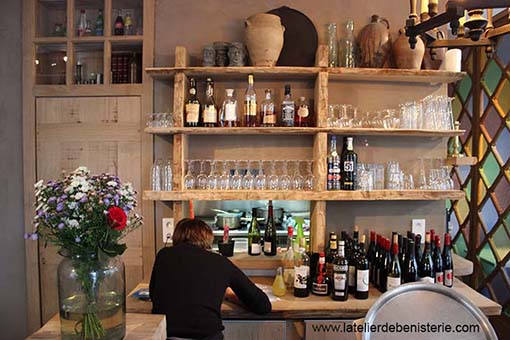 Counter, shelves, restaurant tables, and a fire door were manufactured.