Home > Thematics > Wood and associations
Wood and associations
Leather and wood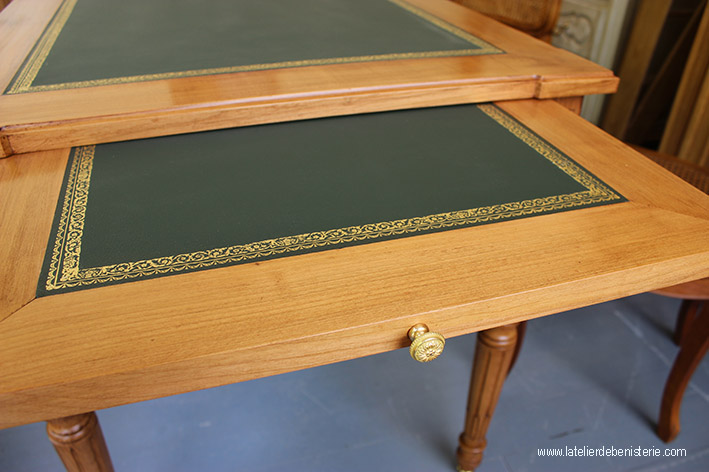 Leather in "green Empire" coulour, decorated by golden borders,
integrated on the top of the desk, as well as the removable side shelves.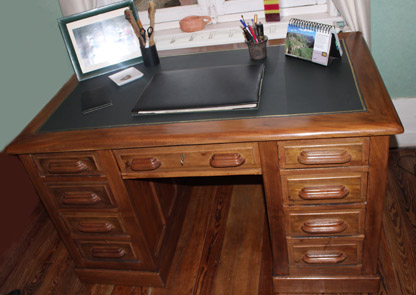 Leather desk pad integrated to this desk.
Wood and wrought iron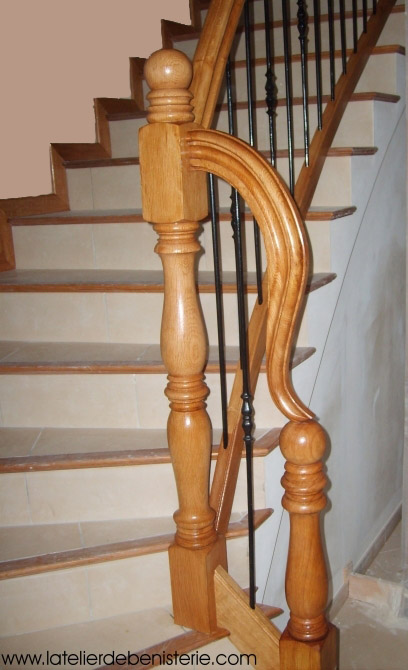 Typical staircase mixing wood and wrought iron.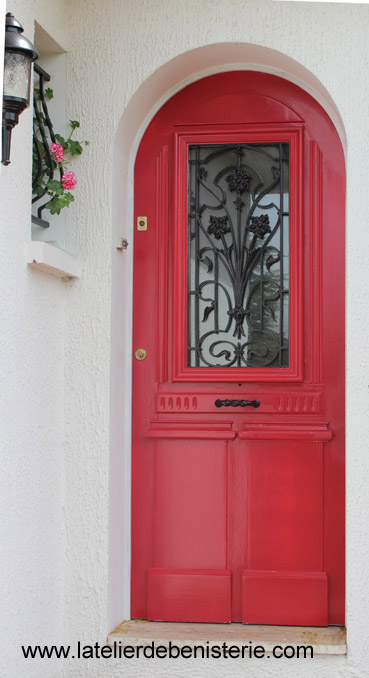 Traditionnal door in a bright color with blending wood and wrought iron
Marble and wood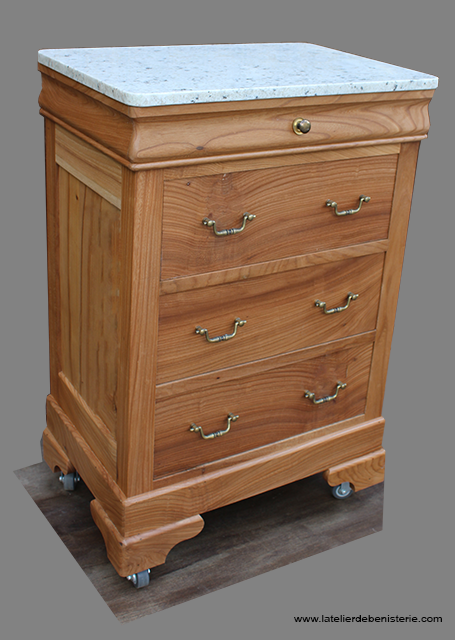 Furniture in elm wood made for a medical center
with one granite top, a material used for tis resistance to products.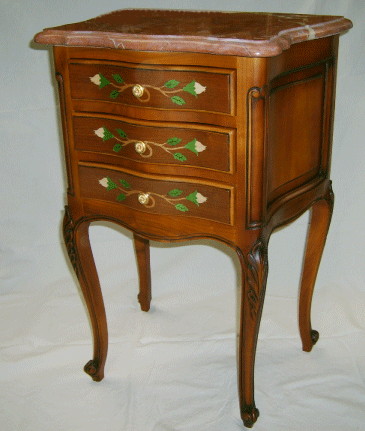 Brown marble on the top.
The marble is more or less veined and it offer a variety of colours. However, some marbles are more suitable according to the chosen style. It's hardeness makes it, a resistant material being adaptable to quality furniture.