Seats
Chairs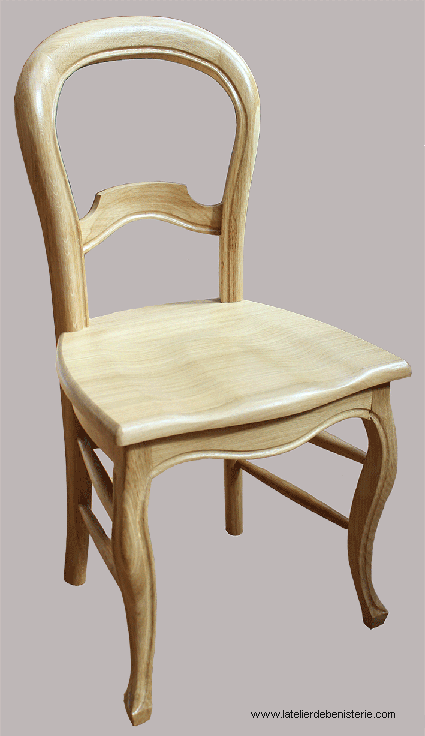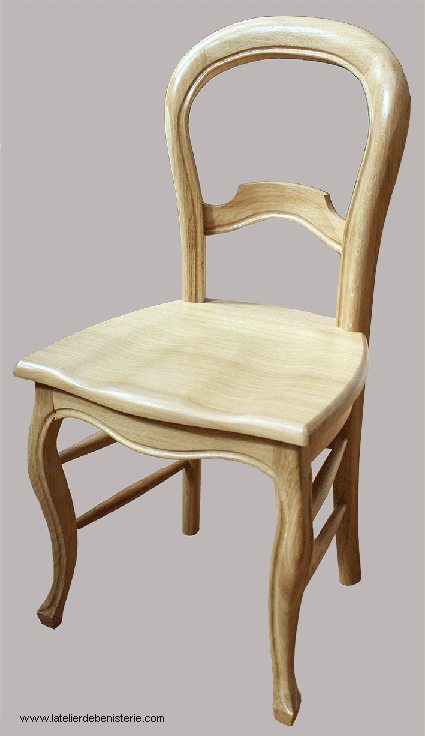 Louis Philippe style chairs with a shaped seat.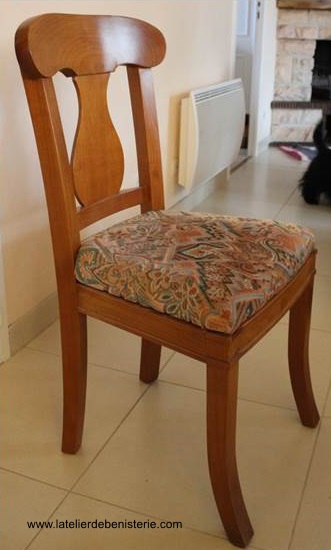 A set of 4 chairs with a seat covered with cloth made for this Directoire style dining room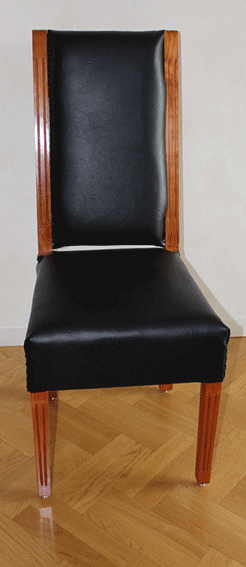 A set of 6 chairs with an upright back made for a dining room with marquetry.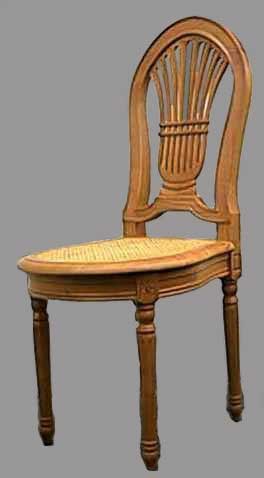 Louis XVI style char with rounded back and caning seat.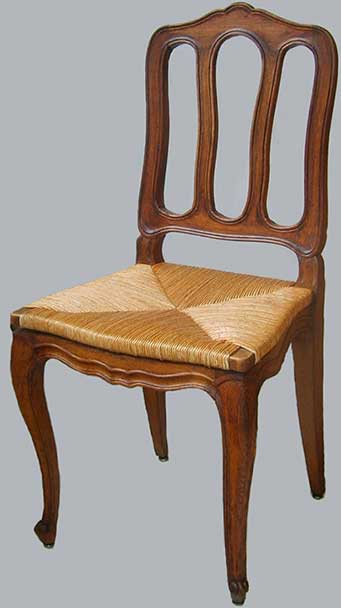 Chair with openwork backrest, straw seat, scrolled feet.
Armchair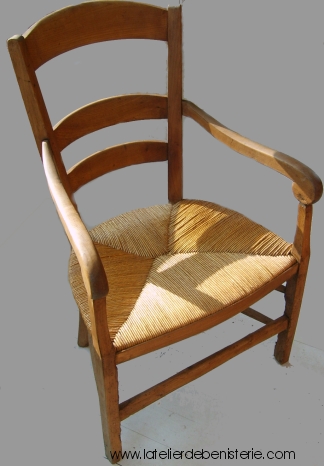 Armchair with a backrest of three crosspieces,
a straw seat and roll-up armrests.