Vignacourt sideboard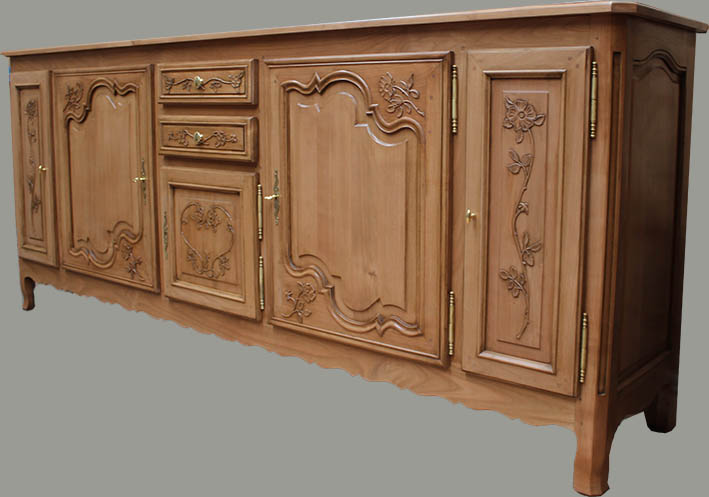 The Vignacourt sideboard is a key element of picardy furniture.
The Vignacourt sideboard has an excellent quality reputation by the accurately mounting, the specific woodcarving, and the iconic Rose of Picardy ! The sideboard is decorated with carved floral panels ; it is generally made out of wild cherry tree wood, which allows the carver to achieve finely detailed sculptures that have an unmatched patina and finish
The value of a Vignacourt sideboard is determined by the smoothness of the carving and its final assembly which follows a strict code of practice. In many examples the Picardy and wild rose are carved on the doors with a heart symbolising marriage as the centrepiece of the furniture.
The manufacture of the Vignacourt sideboards started about 1860. This furniture has a wonderful reputation
thanks to the smoothness of the decorative panels and the care that goes into the final assembly.
Traditionally, the sideboard formed part of the dowry of a bride.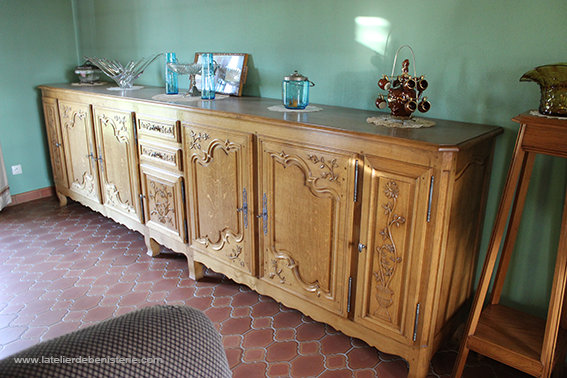 Vignacourt sideboard with 7 doors.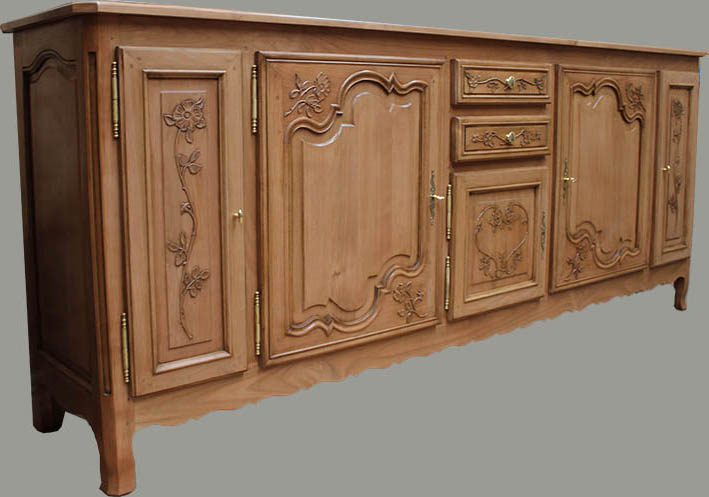 Vignacourt sideboard with wild roses carved in massive cherrywood. It includes 5 doors and 2 drawers. The interior shelves are mounted on steering racks, allowing the height to be adjusted as desired. The trimmings out are made of brass. The heart carved in the central door is typical of the Vignacourt buffet offered to the bride and groom.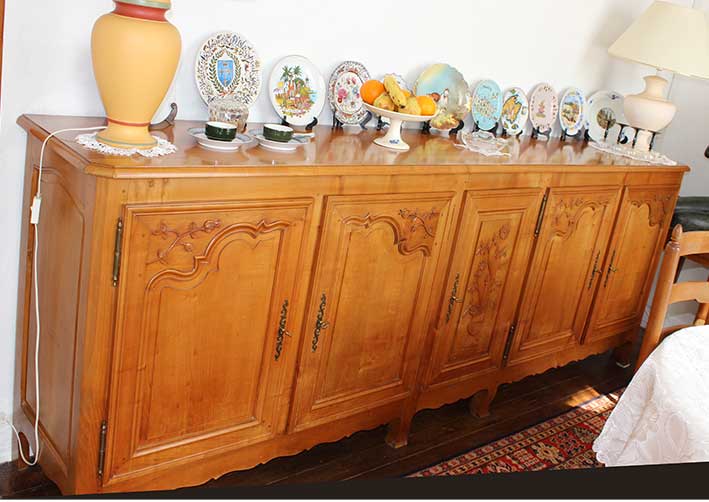 Vignacourt sideboard with 5 doors.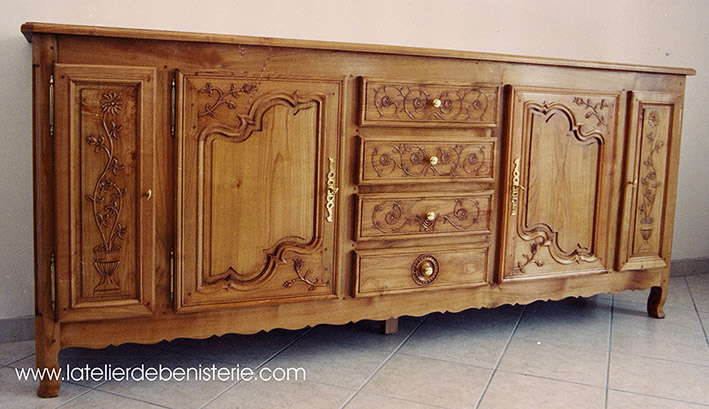 Vignacourt sideboard with 4 doors.
Vignacourt sideboard clock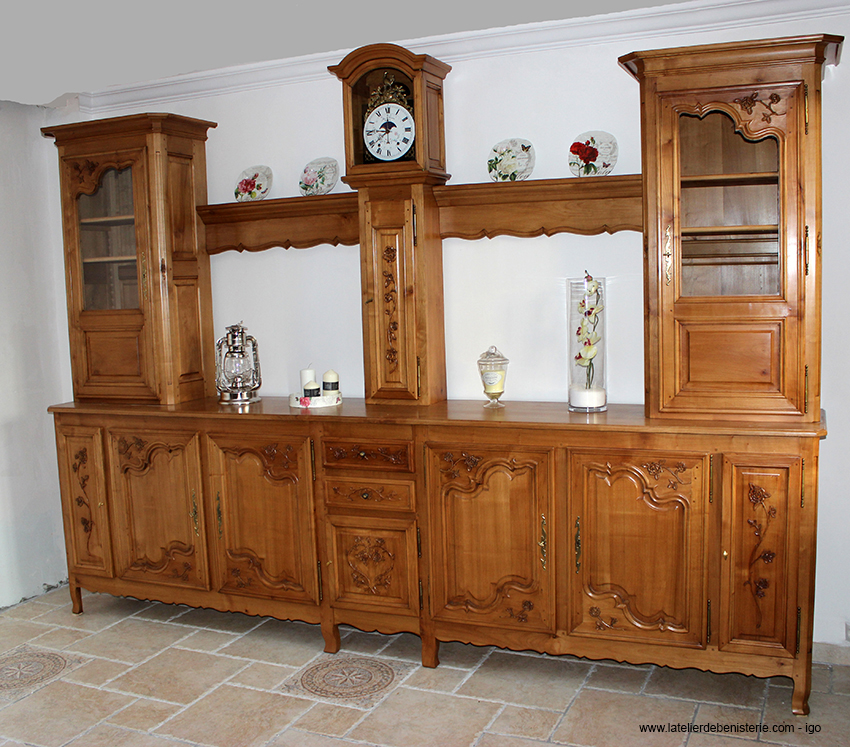 A vignacourt sideboard with a central clock and showcases connected by a barre for pots for showing plates.
All interior shelves are mounted on racks (height adjustable).
The whole is decorated with carved roses, moldings and a central heart, the largest that can be found on a French furnitures.