Furniture restoration
Marquetry bedside table restaured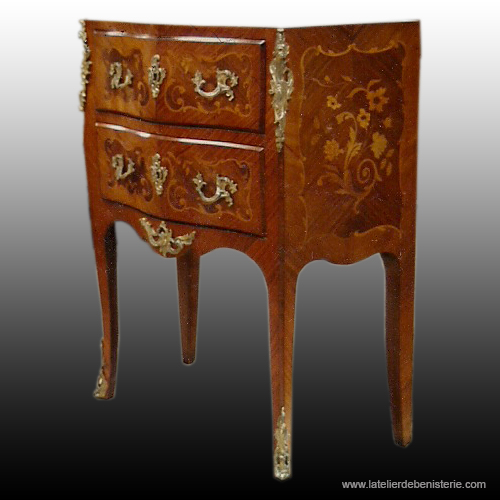 Bedside made of inlaid wood,
the restoration was carried out by respecting the original manufacturing method.
Chest of drawers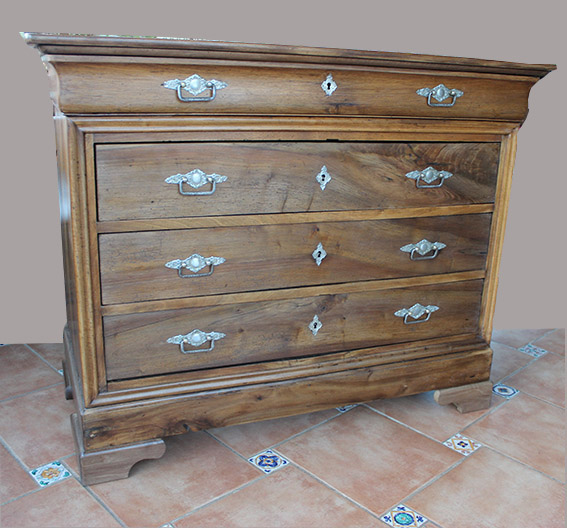 Chest of darwers refurbished and the ironmongery have returned to their original state.
Pedestal side table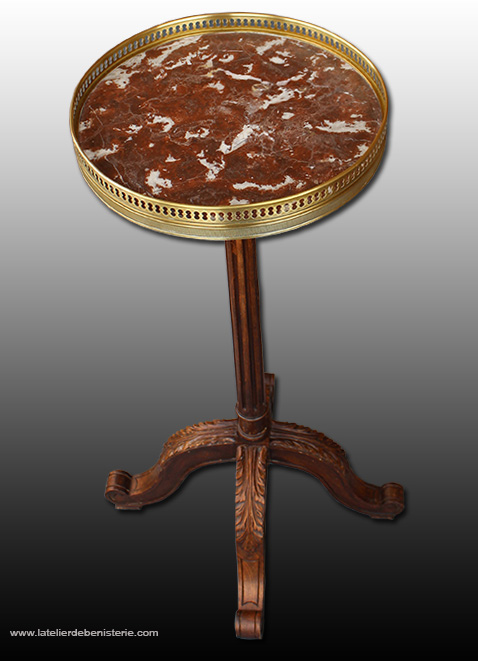 Louis 16 style table with a blending brass, marble and wood, renovated.
Tripod table restaured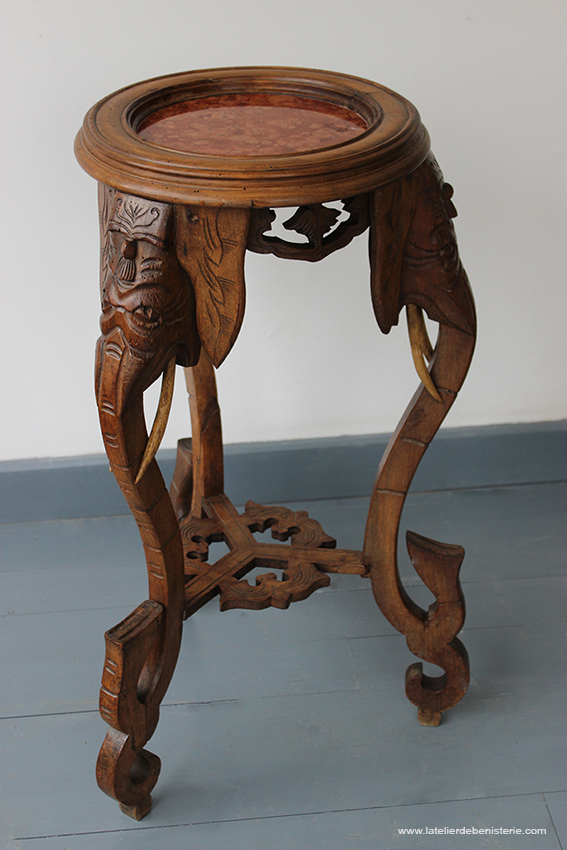 Tripod table repaired with a replacement of a few elements.
Regional sideboard restaured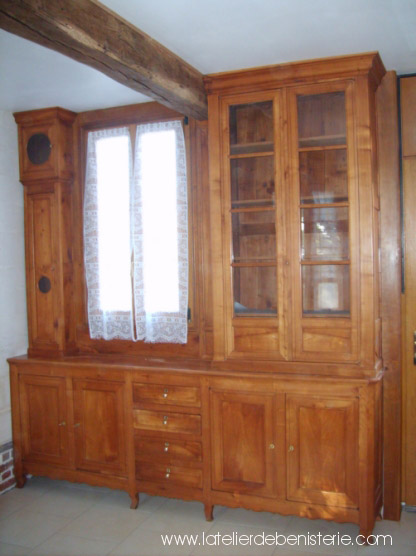 Traditional sideboard manufactured in 1860,
which was designed to fit the room,
It was restaured in 2011 in our workshop.
Picardy sideboard restaured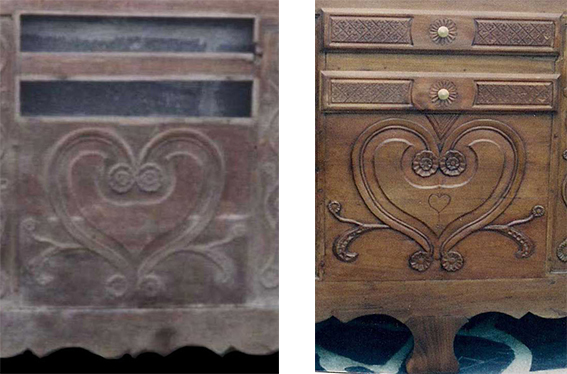 The door on the left before the restauration, on the right after the refurbishment.
Very former sideboard found out in a picardy farm,
some parts were very damaged but it has regained a beautiful appearance.