Furniture transformations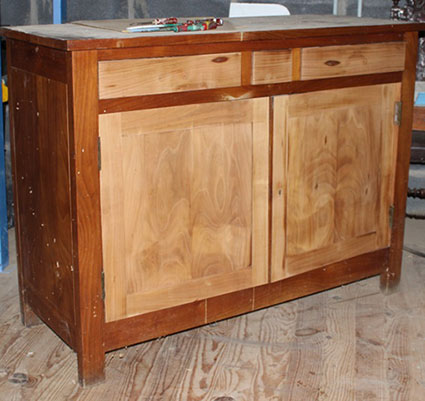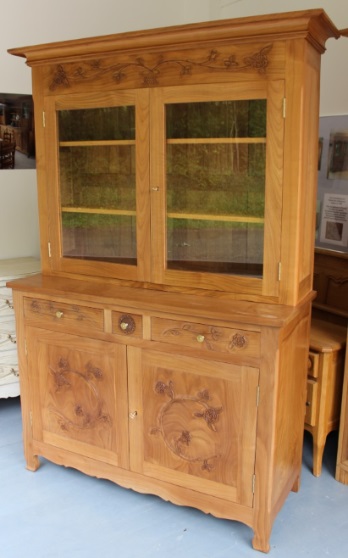 This piece of furniture underwent a full conversion.
On the left, the sideboard before, on the righ after transformation.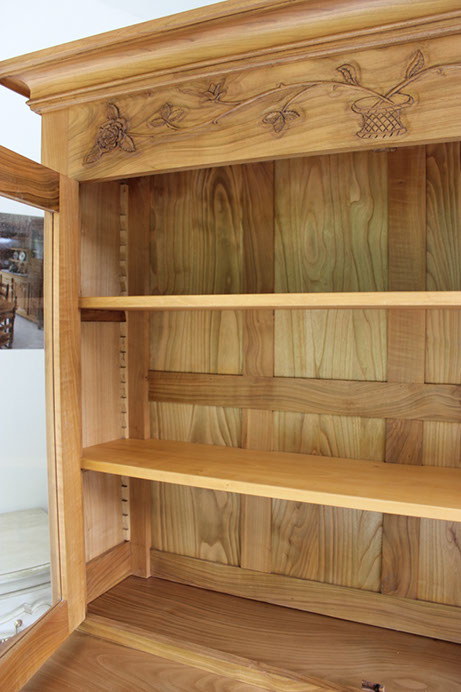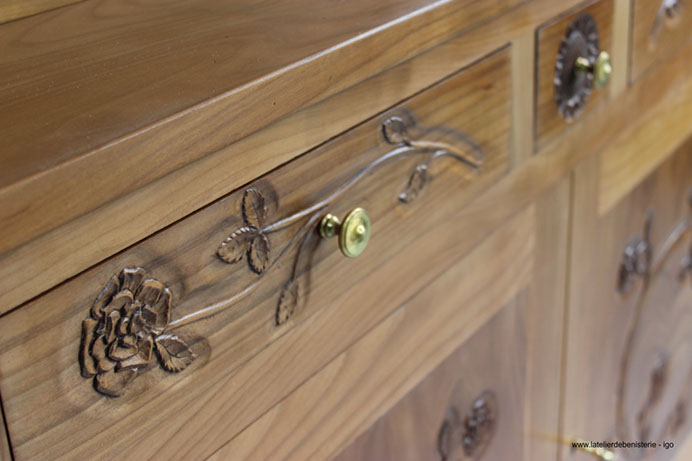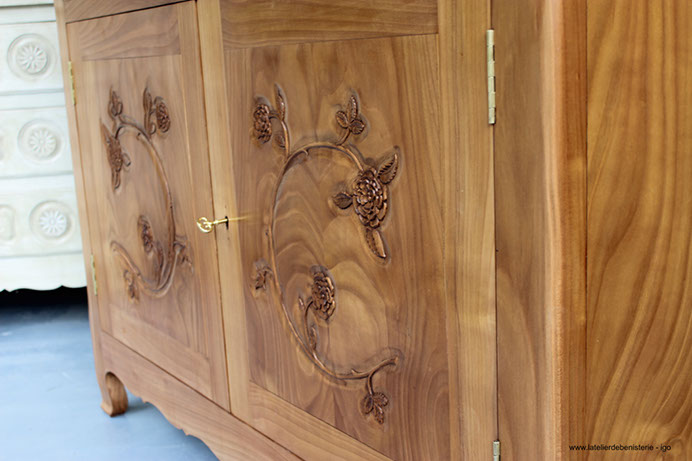 Transformation of a sideboard, into a  two-piece  sideboard. Stripping and addition of sculptures on the lower part and fretwork of the sleepers. Manufacture and addition of a high part with 2 glass doors and an upper cross member with sculpted frieze. Creation of carved patterns based on roses on the doors and drawers.
Relooking shop counter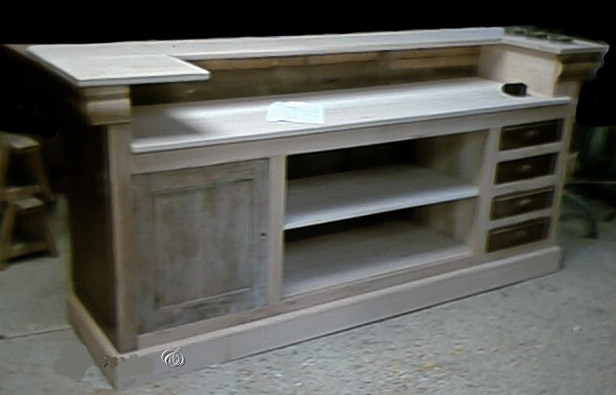 A relooking of this shop counter being treated.