Style furniture
Regency style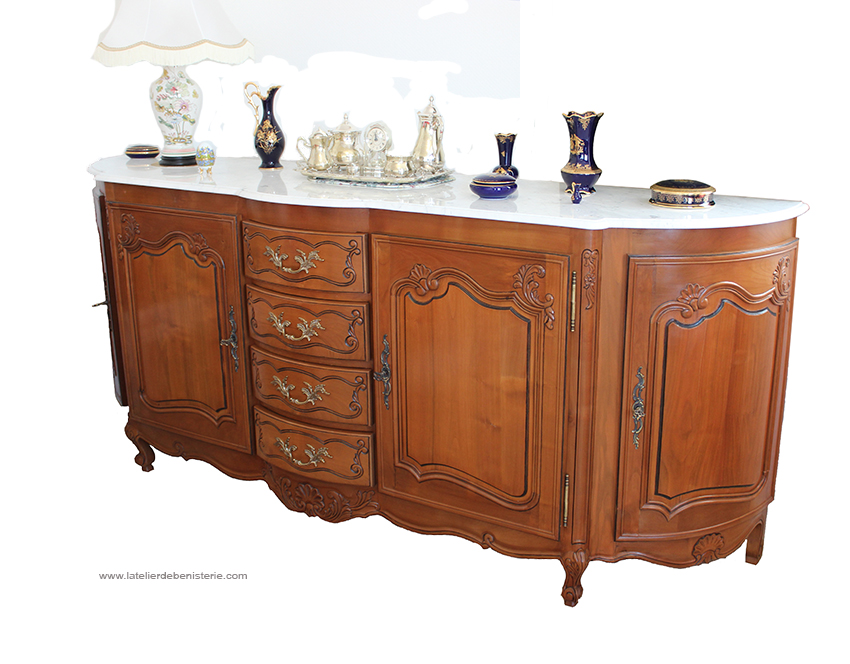 Sideboard in Regence style, cherry wood,
with a top in white Carrara marble,
4 doors including 2 arched doors.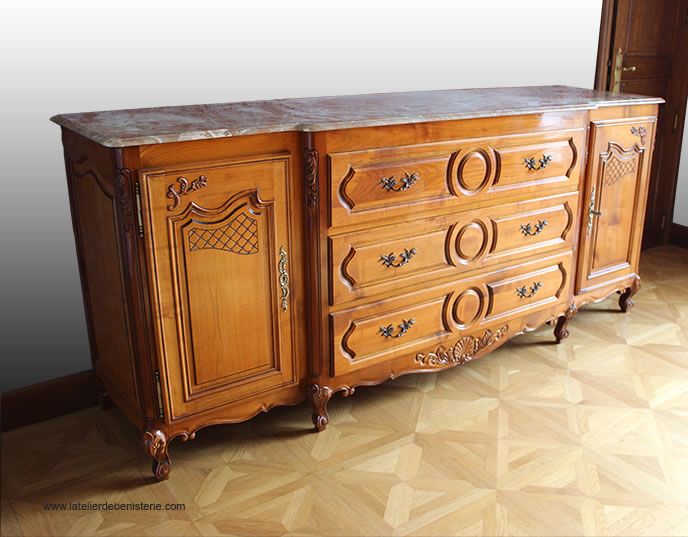 Chest of drawers, 2 doors, 3 drawers,
with a veined marble top.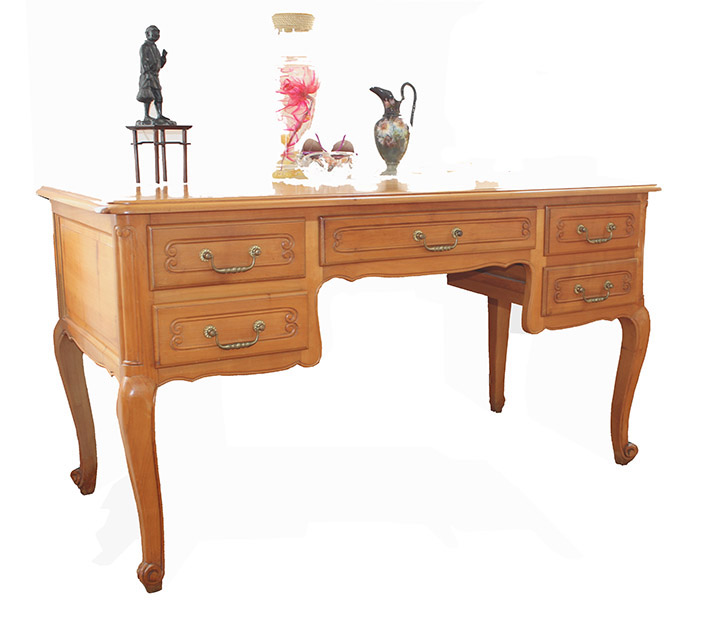 Desk in Regence style, with 5 drawers.
The French Regence style began in 1715 to finished in 1793. It is distinguised by the comfort, the fancy and the decors more light. The French Regence style do not have links with the style Regence in England.
The ornamentation provides less rigid forms, for example the stylized shell. The style has retained some symmetry inherit from the previous style, but rounded contours emerged.
The expert of regence style in the cabinetmaking field was Charles Cressent, native of Amiens. He was student of Charles Boulle. He himself worked bronze ornemantations.
Louis XV style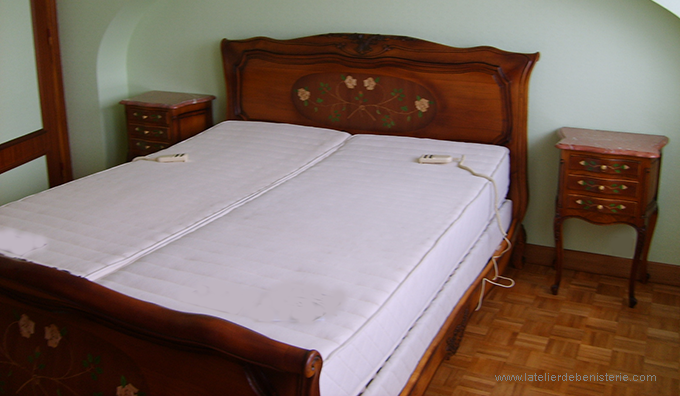 French marquetry bedroom, french style Louis XV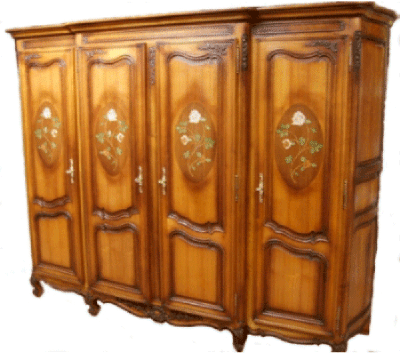 Roses on this wardrobe
A classical spirit with refined sculptures, a lightness of movement permeates the style Louis 15. This style begins around 1730 and ends around 1760.
The sofas and armchairs will coat the tapestries as the Beauvais tapestries.
The emblematic furniture of the Louis 15 style known to all, is the king's office in Versailles. Oeben, Bernard Van Riesen Burger, Riesner, the Hache family are the most famous cabinetmakers of this era.
Louis XVI style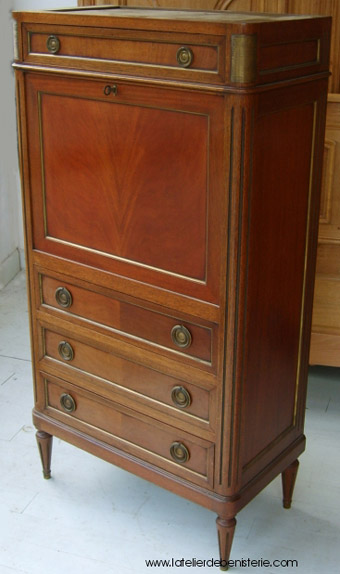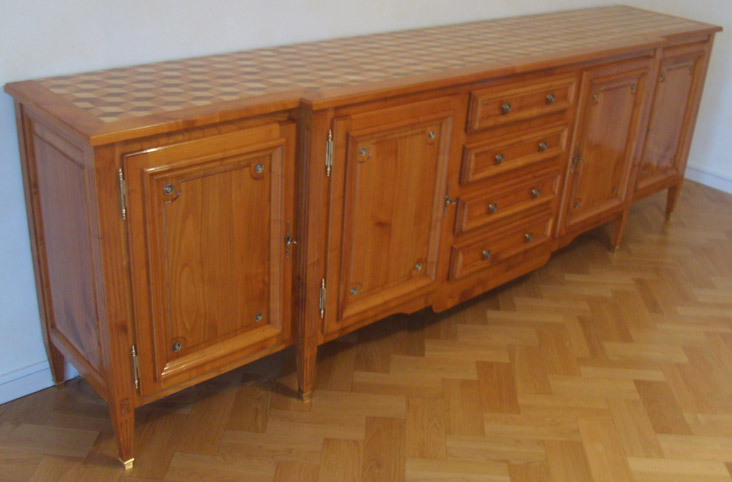 Sideboard Louis 16 style in with marquetry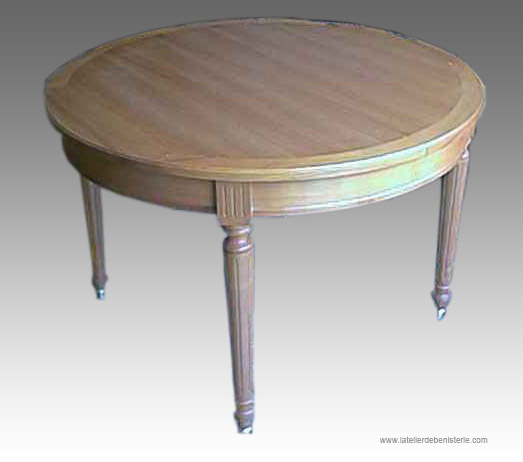 Table Louis 16 style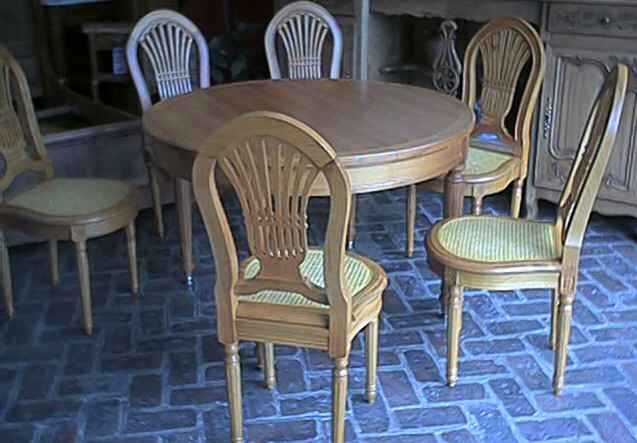 The Louis 16 style developed from 1770 to 1795. It is the return to the classic lines, more straight, more refined.
Directoire style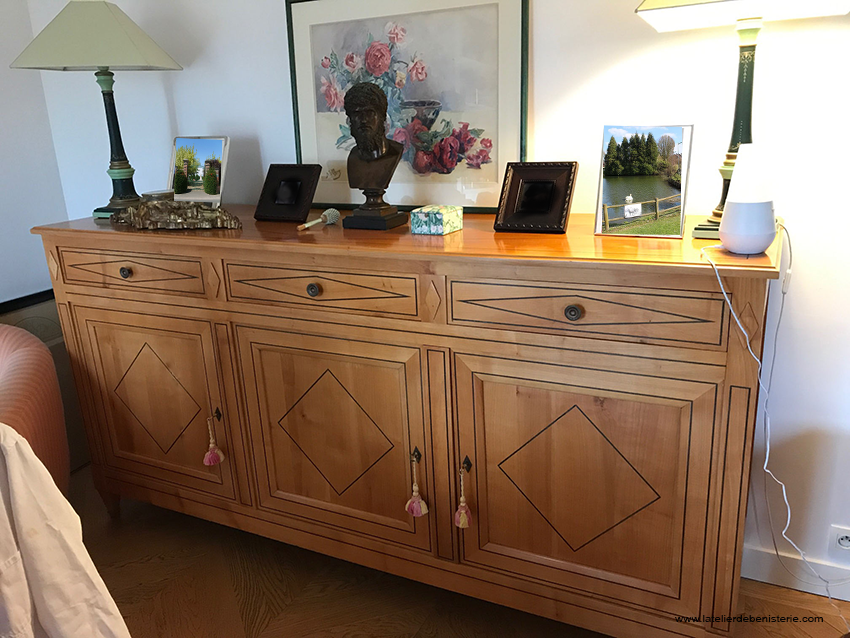 Sideboard with 3 doors, 3 drawers, removable interior shelves.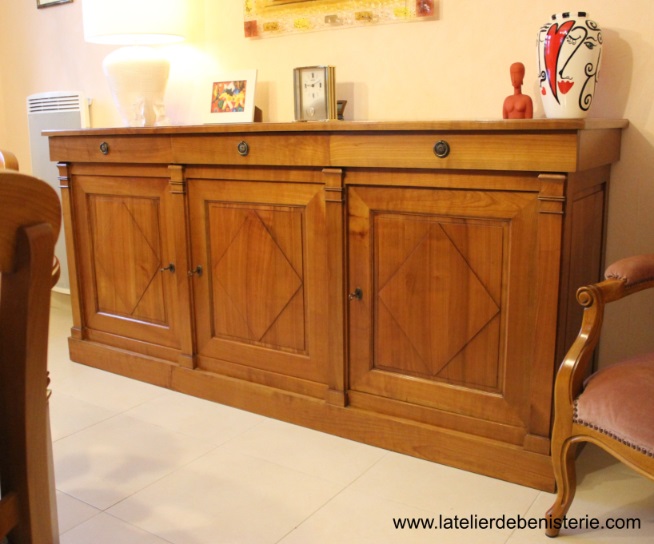 French directoire sideboard, 3 doors, 3 drawers.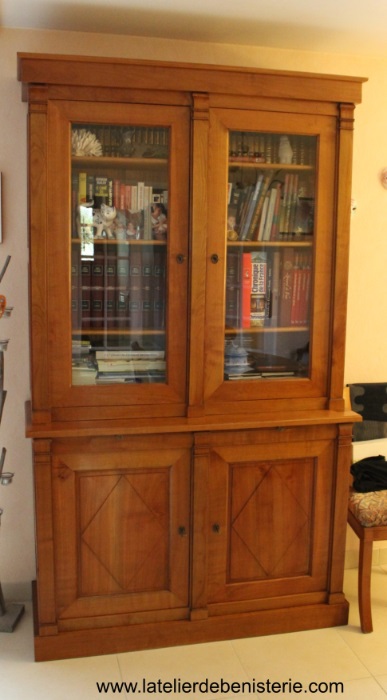 Bookcase 4 doors including 2 glazed.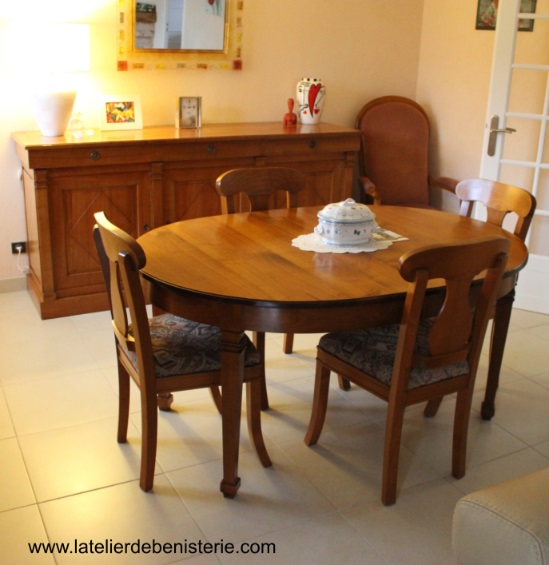 Dinning room, french directoire style
The french directoire style is best defined as follows - sober lines and the distinctive pattern: lozenge. It covers the years 1795 -1804.
Louis Philippe style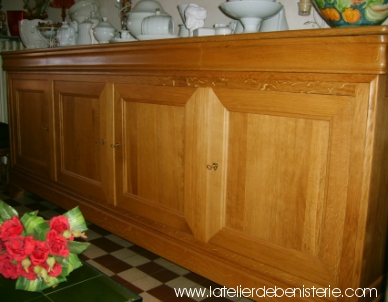 Sideboard Louis Philippe style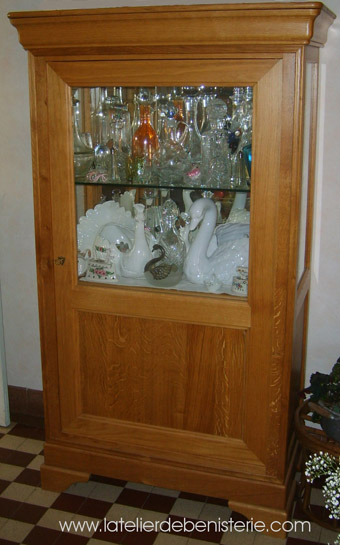 Louis Philippe vitrine,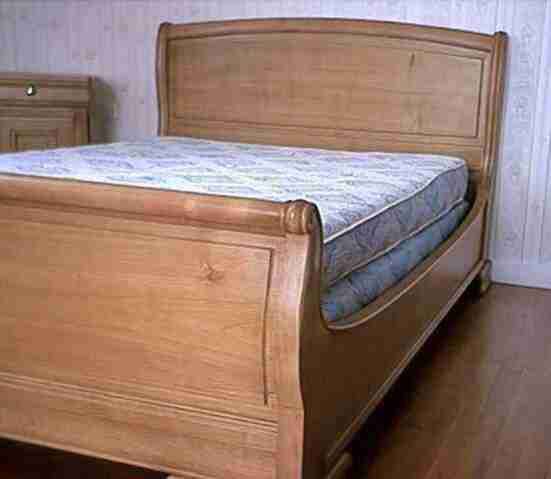 The Louis Philippe style bears the name of King Louis Philippe whose reign will last from 1830 to 1840. The shape curved defines this sober style still in fashion nowadays.
Art nouveau style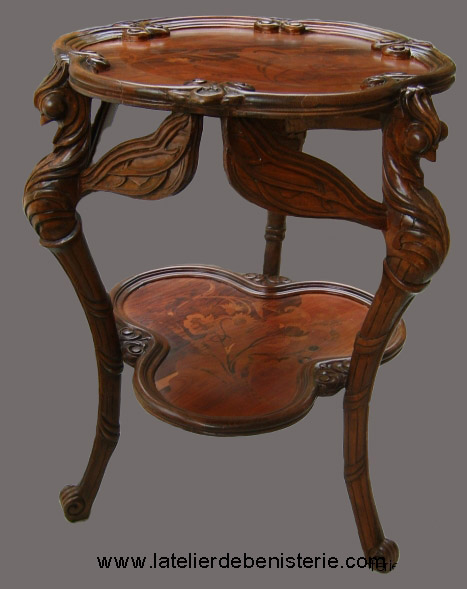 Copy of the Emile Galle's table "dragonflies"
This is a copy of Emile Galle table with 2 marquetry trays and 3 legs in the shape of dragonflies, with globular eyes and fairly long wings.The original piece is presented at the Royal Museum of Fine Arts of Belgium.
The art nouveau is a style began in the 1880s until 1910s. It was inspired by nature, floral and vegetal motifs. There is a need for renewal at the dawn of a new century.
Many architects, glass masters, cabinetmakers, ceramists held a deep interest for modern style, it spread throughout Europe. Galle, Guimard, Lalique, Mackintosh, Majorelle, and Tiffany are names were associated with the Art nouveau style.
Several pieces are exhibited at museum Orsay, at the museum of the School of Nancy and Fine Arts of Bruxelles.