Craft furniture
Bistro counter - restaurant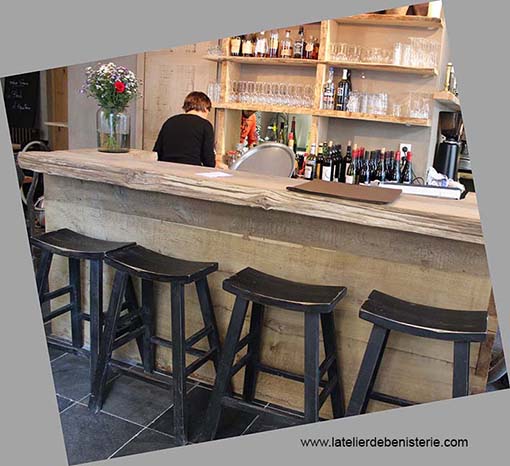 A beautiful bar restaurant designed by Mr. Franck Delmarcelle, Architect Parisian - etcaetera Gallery,
All parts were manufactured in solid oak, by traditional way.
The dovetails assembly are apparent on each table.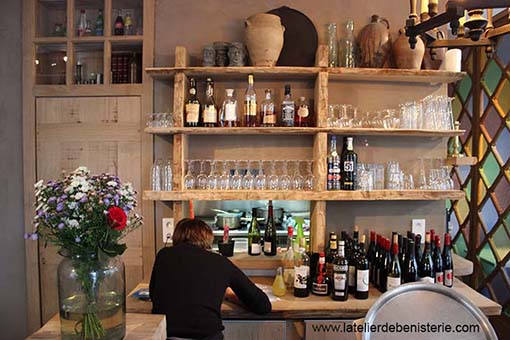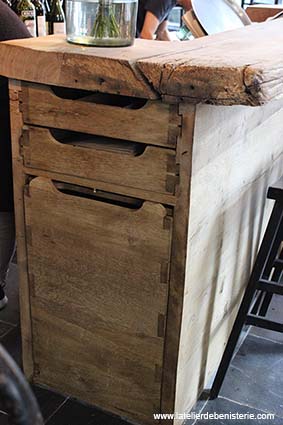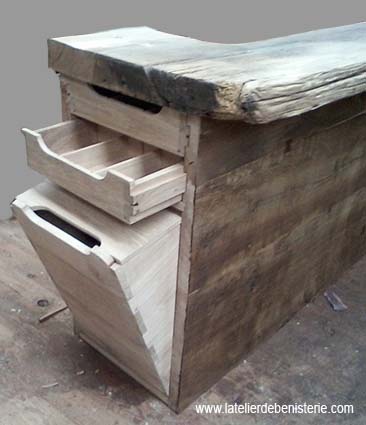 Bread box and cutlery storage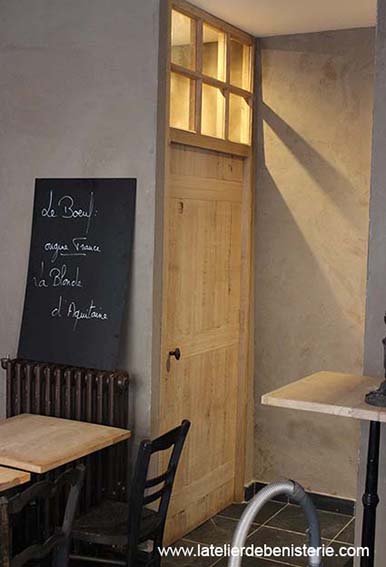 Bookbinding press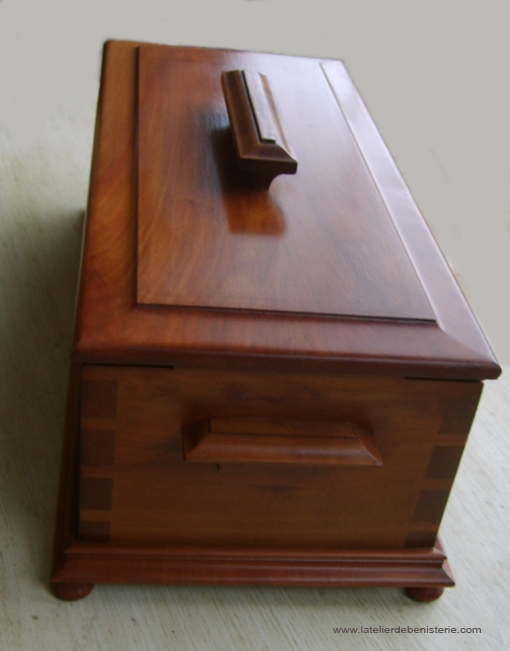 Bookbinding press is designed to assemble the pages of a book with precision.
This beautiful object was made to measure for a passionate person by beautiful books.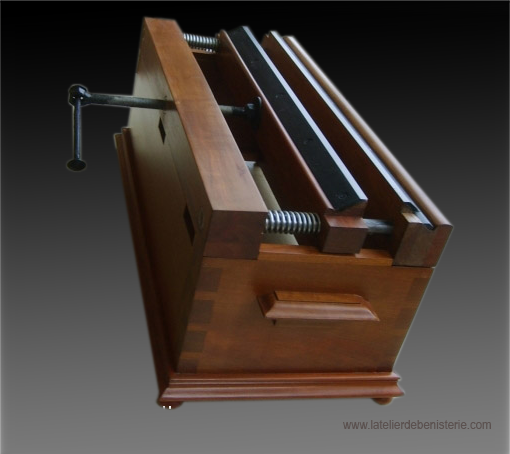 Binding press to enhance great books.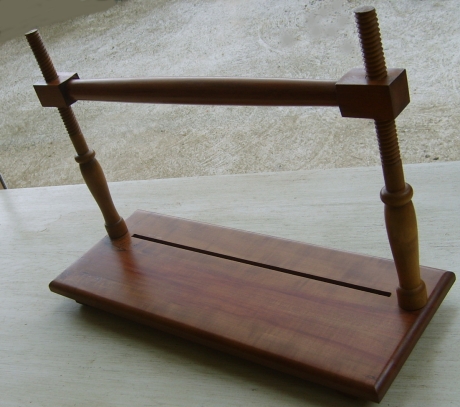 This piece is used for bind the various flyers.
Medical piece of furniture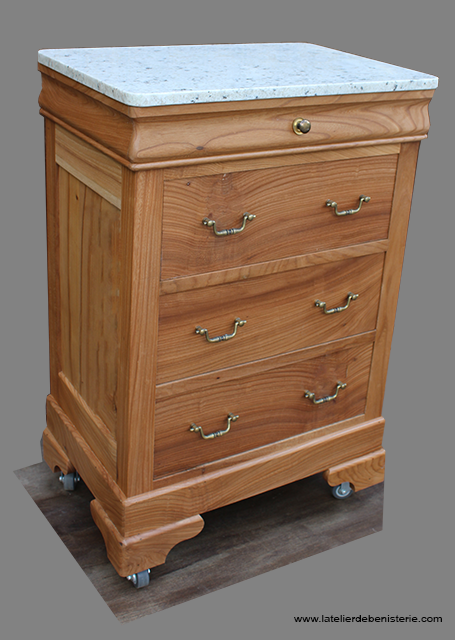 Piece of furniture in elm, made for a medical office with a granite top for the resistance to products.
Reception desks
Reception desk - contemporary style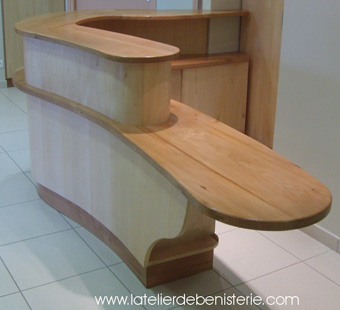 Contemporary reception counter with curved lines
in sycamore and solid elm veneer, natural colors.
Shop counter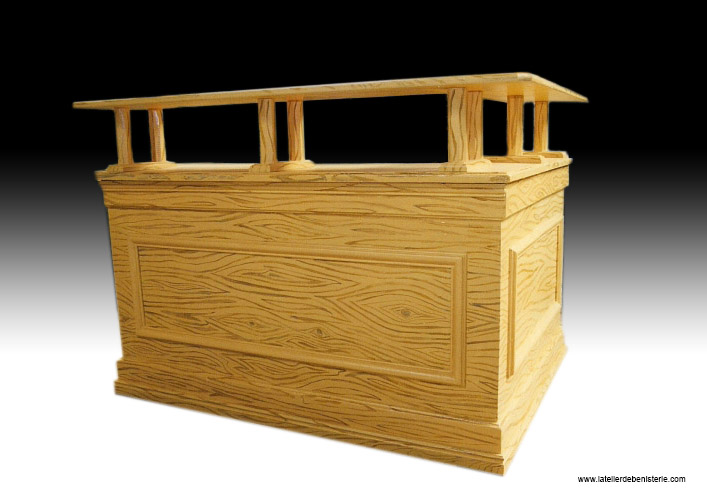 Shop counter