Home > Arrangement
Arrangement
Entrance fitted: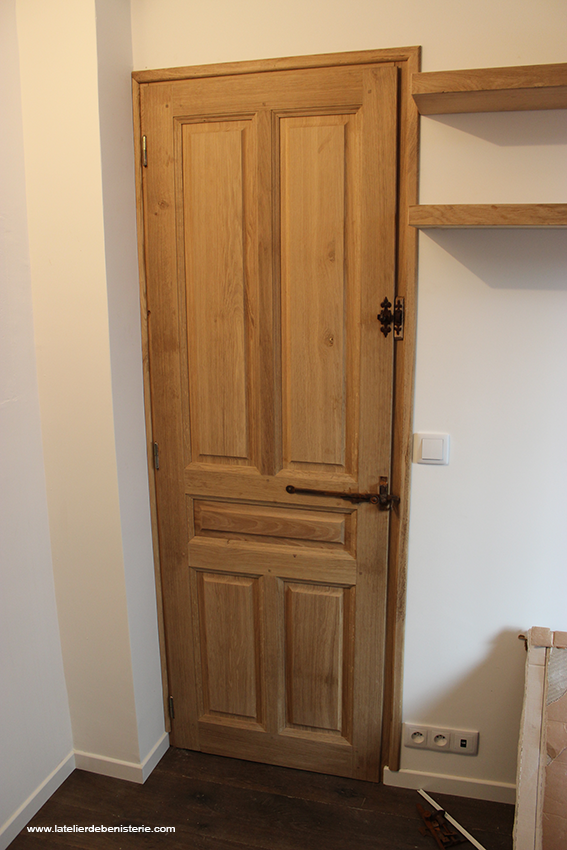 Door in solid oak, made to measure for a Paris apartment with old latch.
Entrance optimized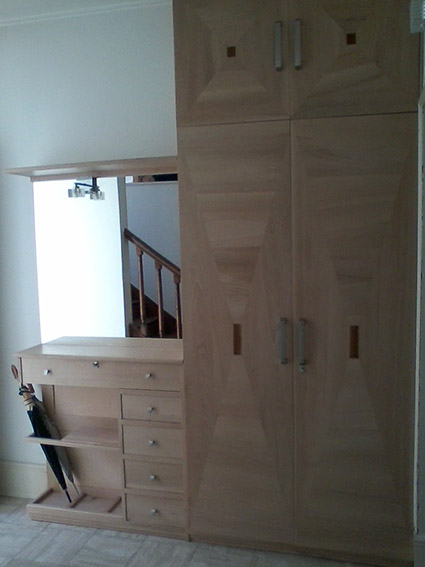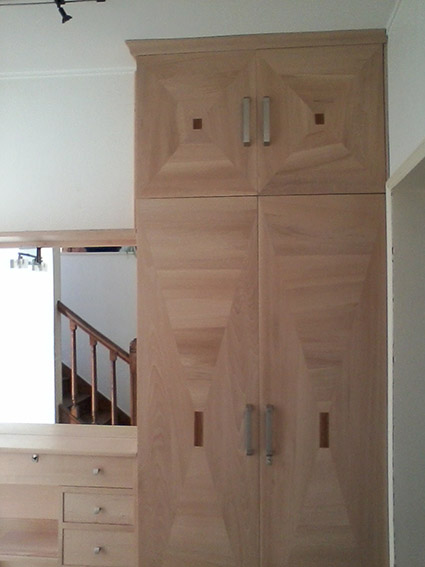 An optimized entrance with several drawers, a mirror, a large wardrone.
The geometric features bring a lightness.
A great capacity of storage for this whole with this top element up to the room ceiling.

Fireplace mantel: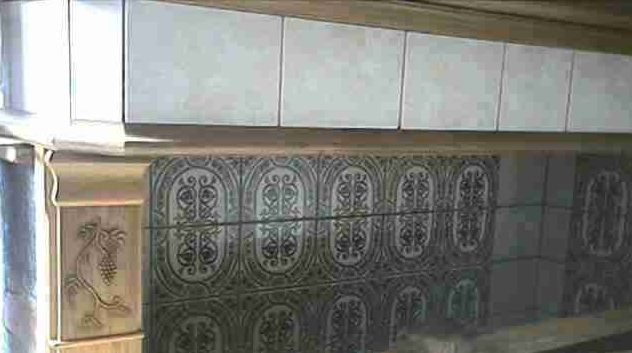 Mantel carved with the clusters of the vine.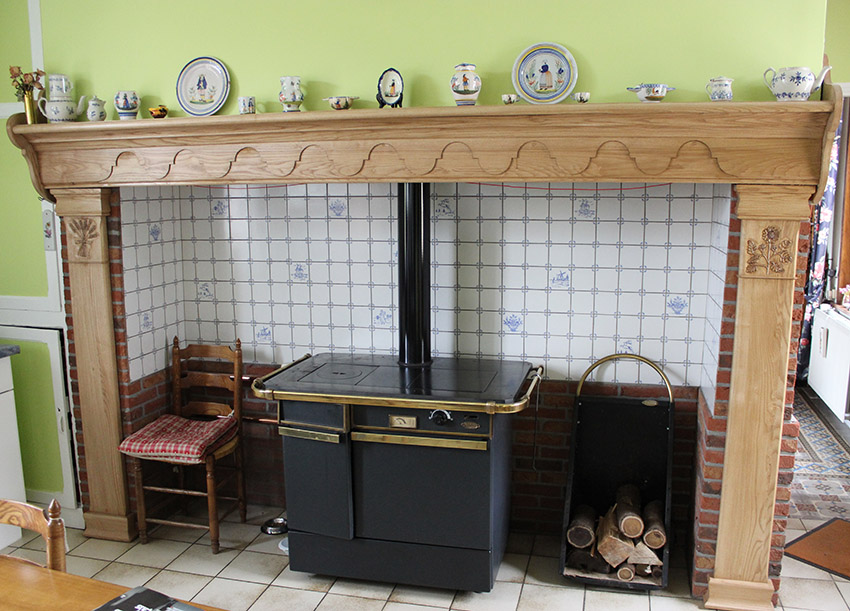 A frame in ash bespoke created in order to bring value to this Picardy fireplace mantel.
The sculptures are made of ears of wheat, sunflower and vine branch.
Beam: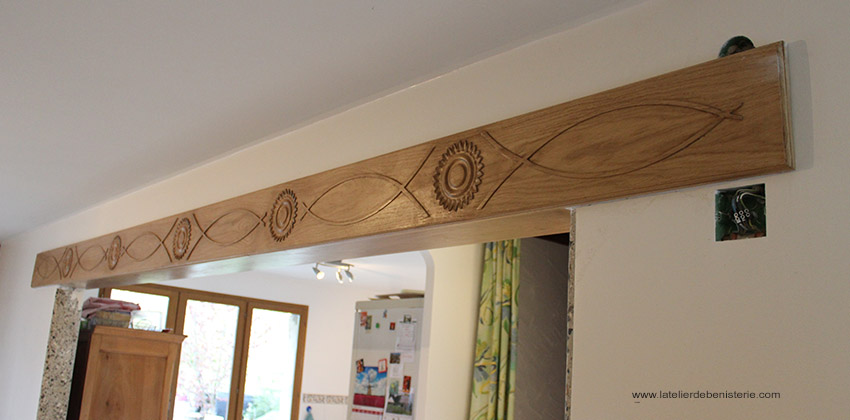 Mock beam in solid oak made with carved patterns
Under stairs: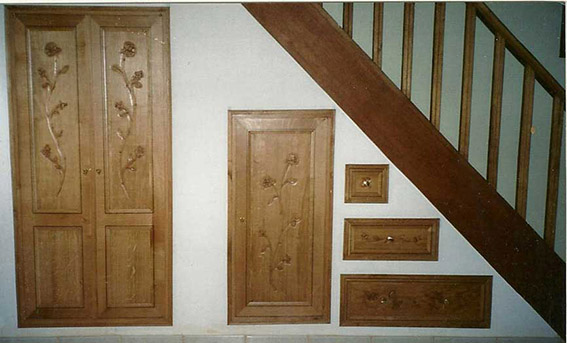 Arrangement under the stairs with beautiful roses carved.