Home > Specific furniture
Accessory furniture
Bonnetiere cupboard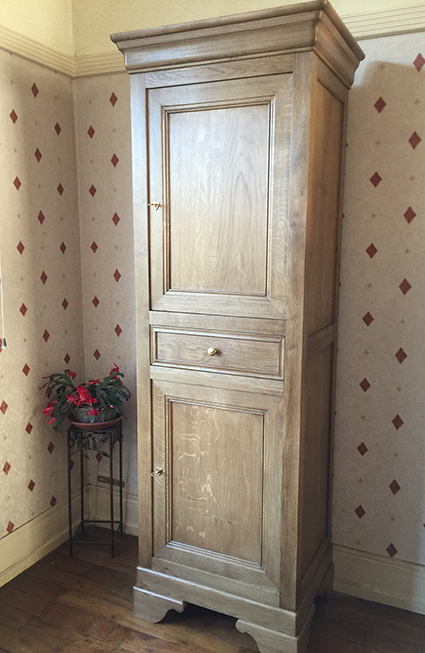 A Louis Philippe style bonnetiere cupboard with adjustable shelves on wooden rack.
The name of this French cupboard comes from the name "bonnet": cap.
According the provinces, this piece of furniture is called "Bonnetière" or "Chapelière" from word "chapeau": hat.
Its narrow shape allows it to find its place easily and its height provides a large storage capacity.
Confiturier cupboard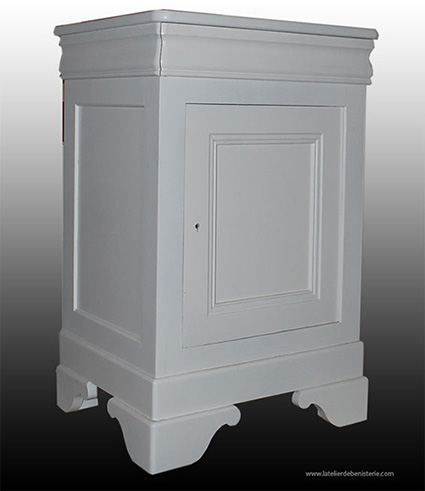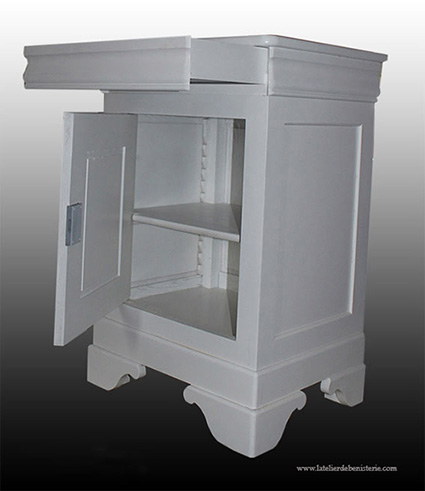 Confiturier cupboard (for the jams) with a removable shelf and a drawer hidden in the molding.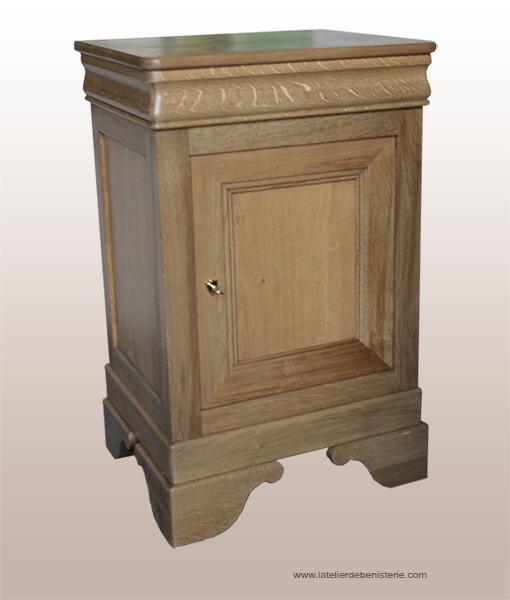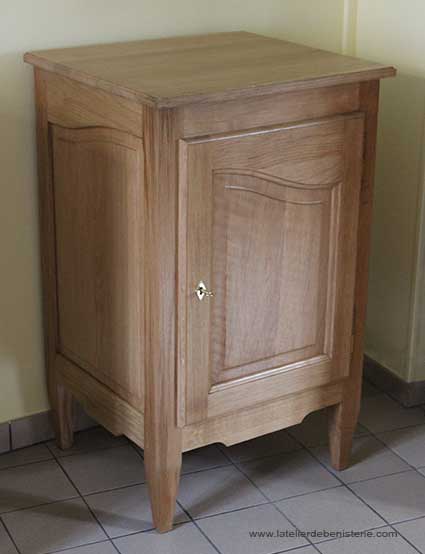 The "confiturier" cupboard is a piece of furniture for storing jam jars. It is a perfect piece of furniture to serve to store whatever you want. In the models above, the moldings give it a certain elegance.
Display cabinets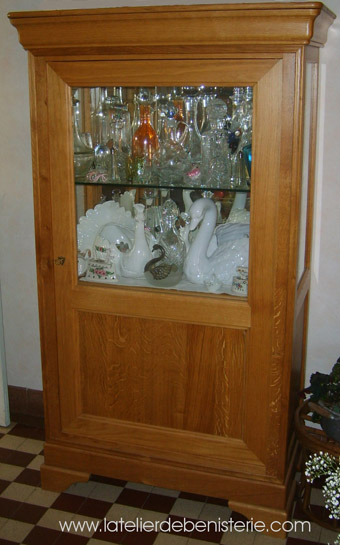 Display cabinet in Louis Philippe style,
a curiosity cabinet in smal size.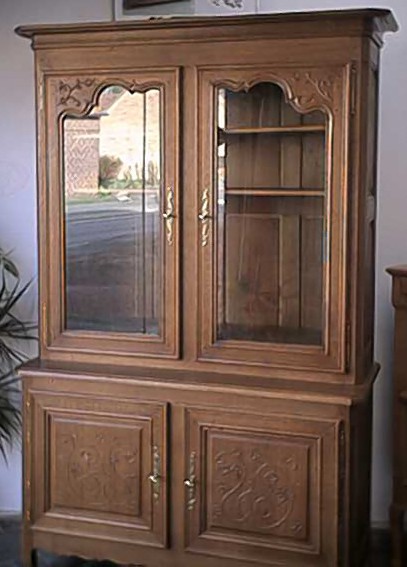 Display cabinet with sculptures on the doors on top and at the bottom.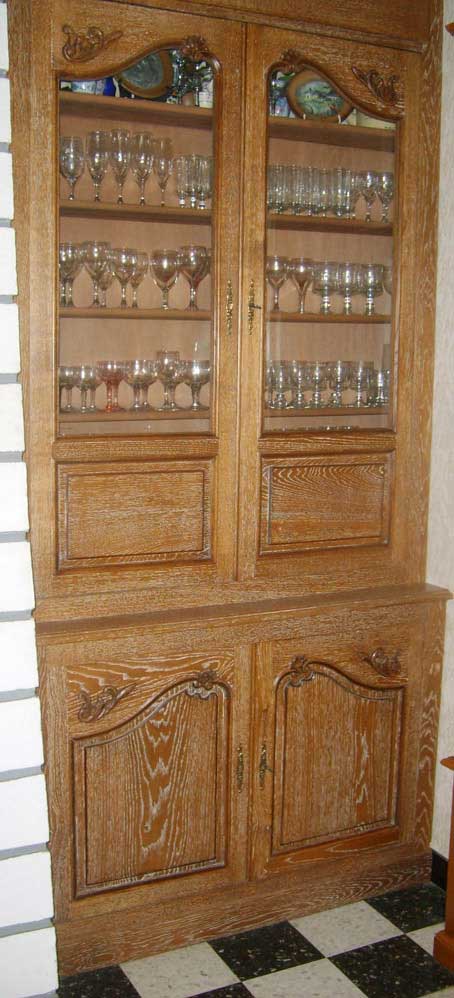 Display cabinet in ceruse wood
Dressing table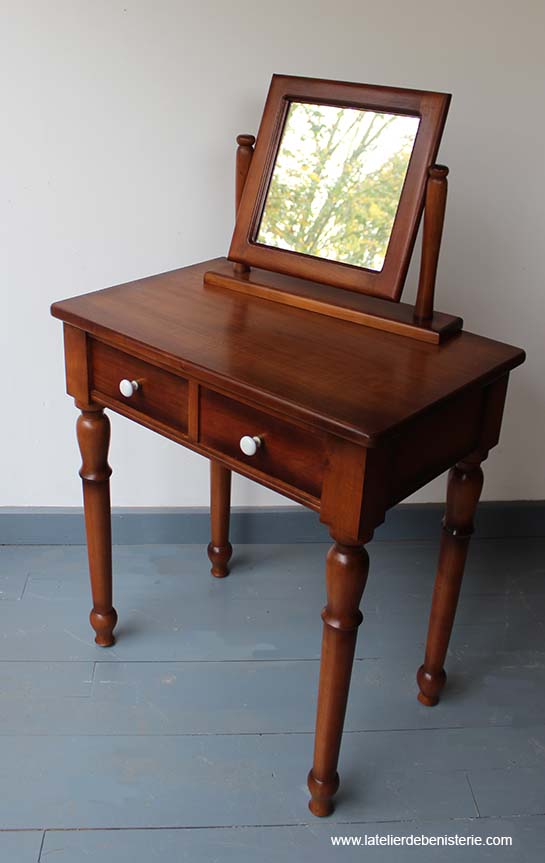 Dressing-table in cherry wood,
rectangular swivel mirror, 2 drawers, porcelain knobs.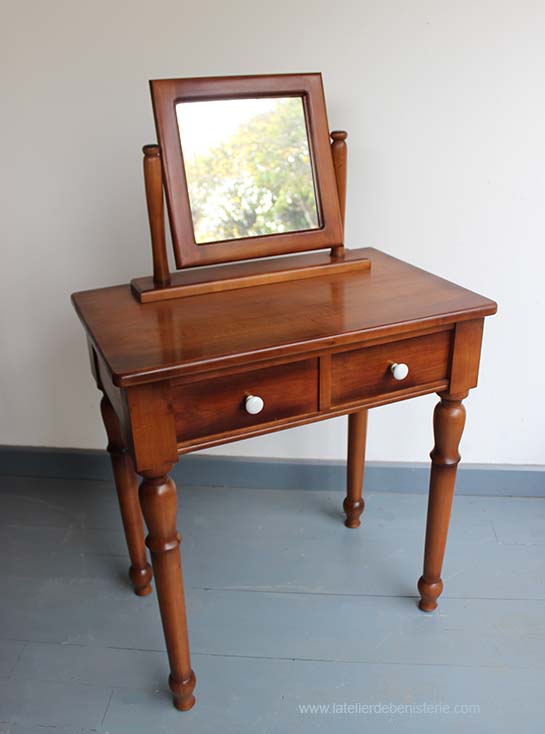 Trunks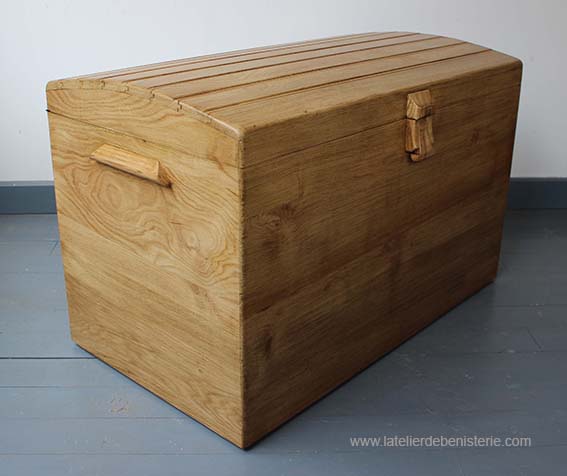 A solid wooden trunk of great dimensions, the top is slightly rounded,
side wooden handles.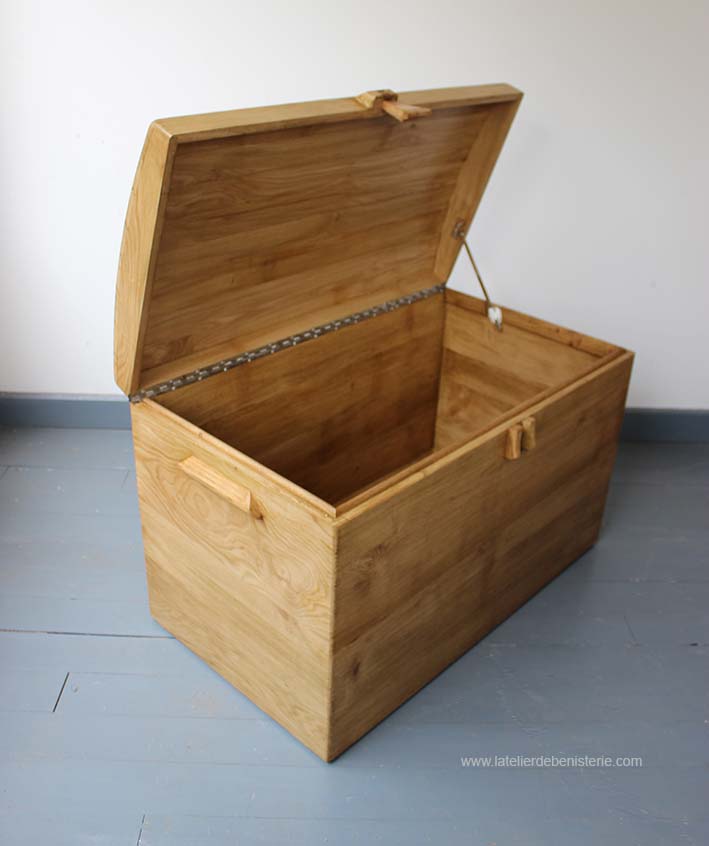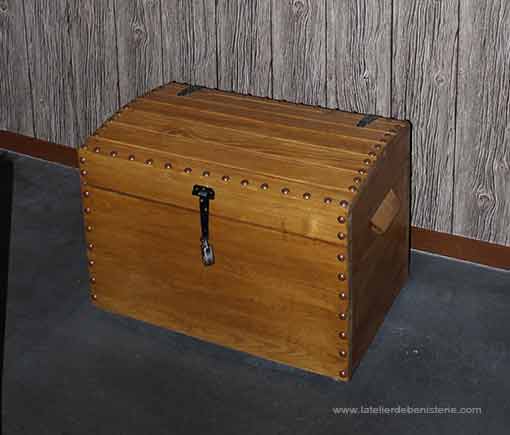 A studded version for this storage trunk.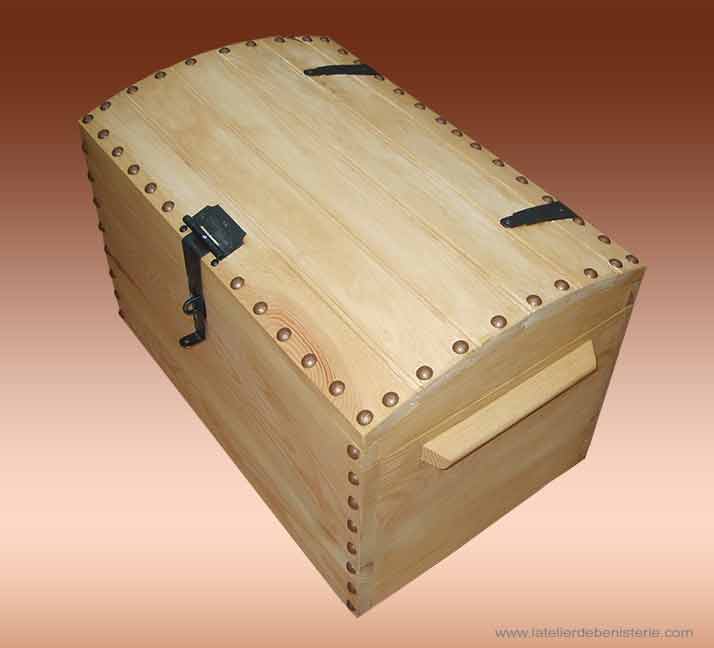 A large wooden trunk, with the natural color of wood.
The slightly domed top, remind us the charm of the antique trunks.
Can you imagine what you will store?