The Childers French sculpture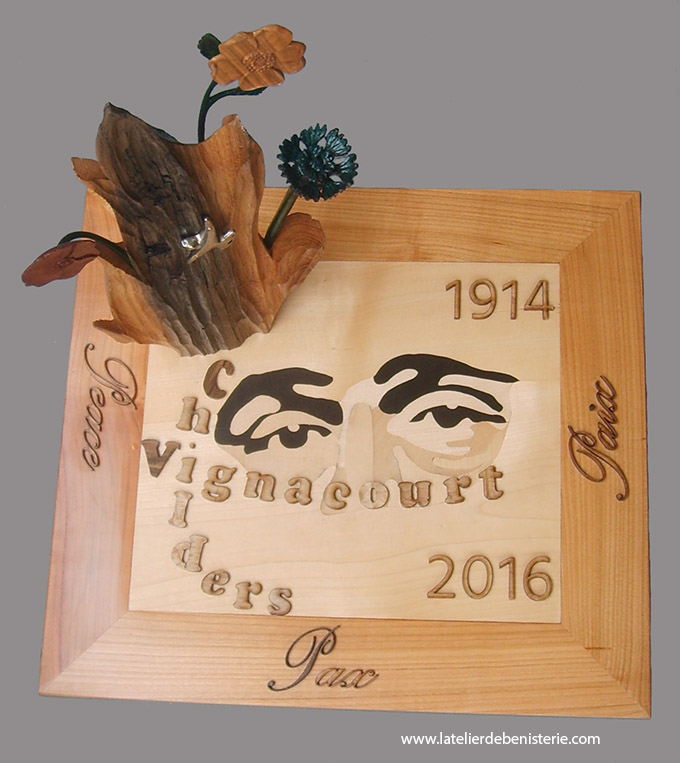 The Childers French sculpture
This marquetry sculpture was created for the Childers town, in the region of Queensland located in Australia. Every details have important meaning:


- The poppies have been done in Jarrah wood, it come from a Australian sawmill thanks to Mr Lazarides, to honor the memory of the allied soldiers..
- The cornflower is the emblem of the french soldiers.
- The eyes in marquetry are inspired by one Thuillier collection photo.
- The flame have been manufactured in oak: this wood come from a tree who has grow up less 2 miles from the wagon where the armistice have been signed.  You can see traces of one bomb fragment.

- The bird have been created by Father André Marie,  with bullet fragments.

- The rose is the symbolic flower carved on Vignacourt sideboard, an emblematic piece of furniture from Picardie.