Home > styles> Directoire style
Directoire style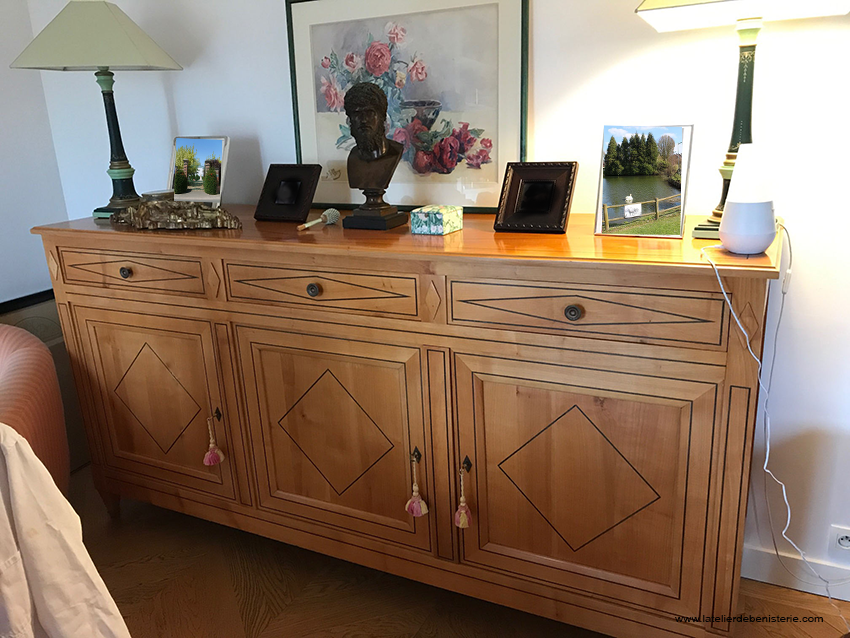 Sideboard with 3 doors, 3 drawers, removable interior shelves.
French directoire sideboard, 3 doors, 3 drawers.
Bookcase 4 doors including 2 glazed.
Dinning room, french directoire style
The french directoire style is best defined as follows - sober lines and the distinctive pattern: lozenge. It covers the years 1795 -1804.