Regence style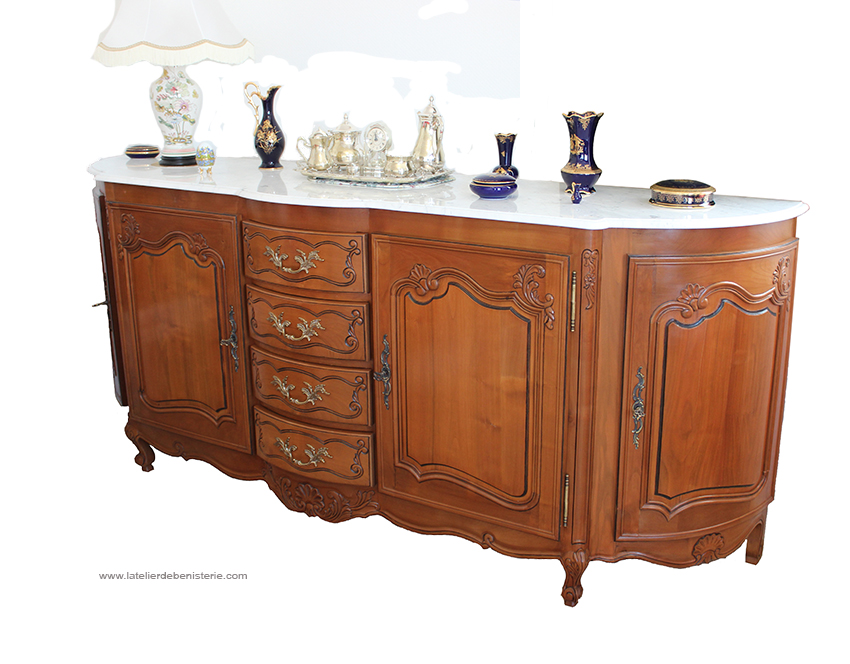 Sideboard in Regence style, cherry wood,
with a top in white Carrara marble,
4 doors including 2 arched doors.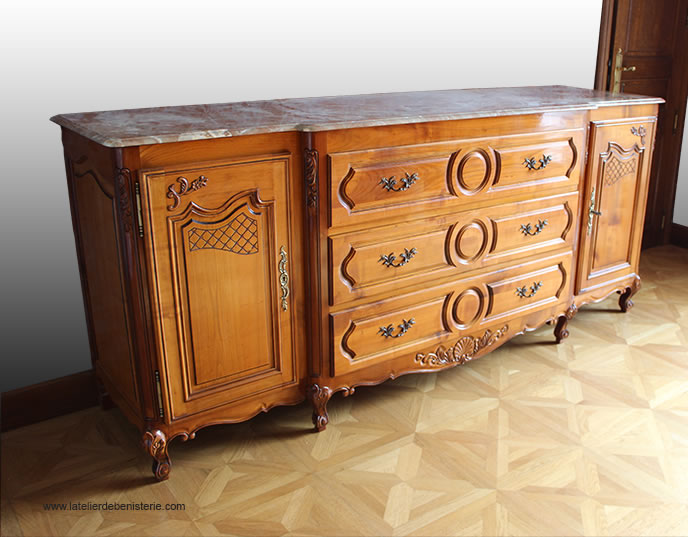 Chest of drawers, 2 doors, 3 drawers,
with a veined marble top.
Desk in Regence style, with 5 drawers.
The French Regence style began in 1715 to finished in 1793. It is distinguised by the comfort, the fancy and the decors more light. The French Regence style do not have links with the style Regence in England.
The ornamentation provides less rigid forms, for example the stylized shell. The style has retained some symmetry inherit from the previous style, but rounded contours emerged.
The expert of regence style in the cabinetmaking field was Charles Cressent, native of Amiens. He was student of Charles Boulle. He himself worked bronze ornemantations.