Louis 15 style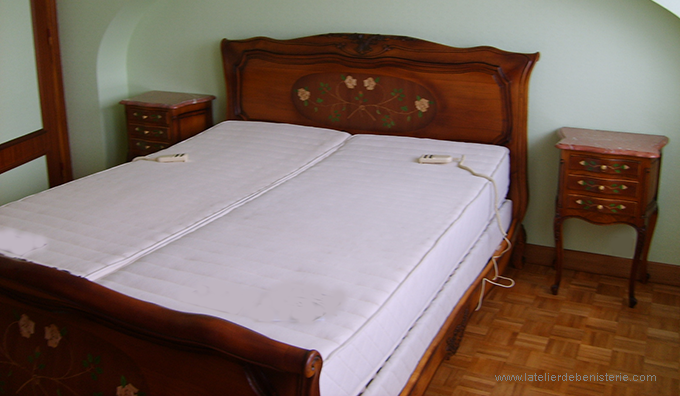 French marquetry bedroom, french style Louis XV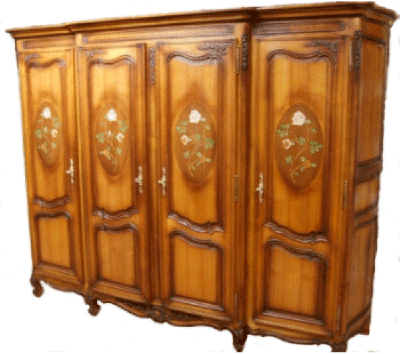 Roses on this wardrobe
A classical spirit with refined sculptures, a lightness of movement permeate the style Louis 15. This style begins around 1730 and ends around 1760.
The sofas and armchairs will coating the tapestries as the Beauvais tapestries.
The emblematic furniture of the Louis 15 style known to all, is the king's office in Versailles. Oeben, Bernard Van Riesen Burger, Riesner, the Hache family are the most famous cabinetmakers of this era.