Traditionnal furniture of Picardy
Picardy's furniture is made up of functional elements like the specific sideboard, table at bread, "étimier" for the tin pots, draining board, armchair, chairs, cradle. The sideboard is decorated with typical carvings.
Vignacourt sideboard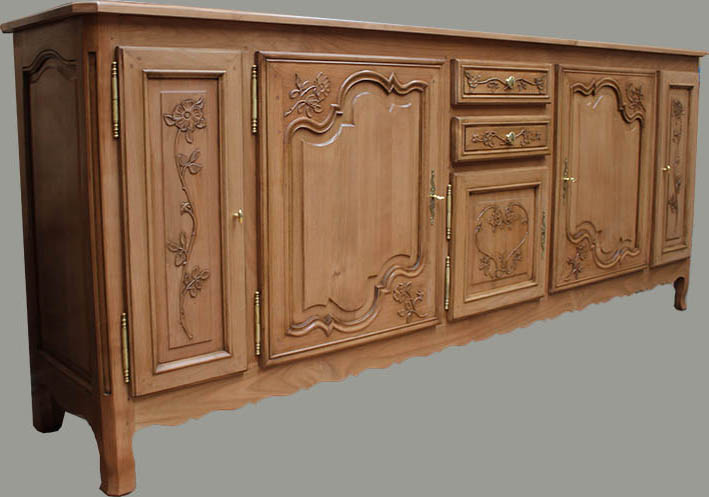 Vignacourt sideboard: is a key element of Picardy furniture with floral patterns.
Etimier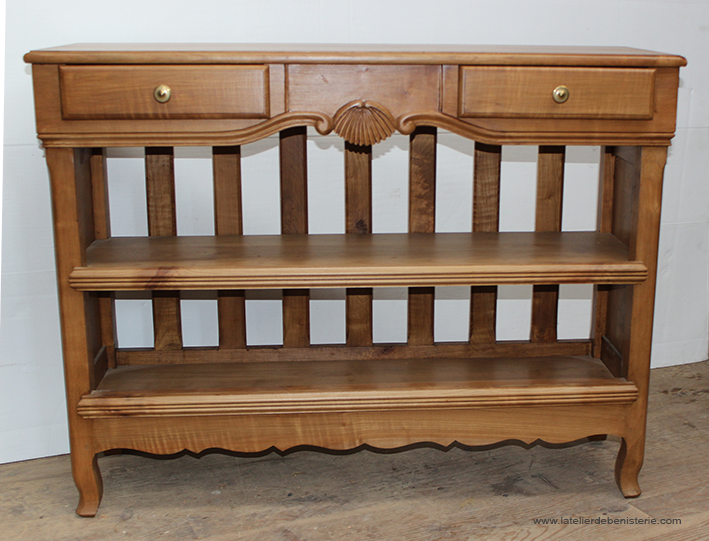 "Etimier" : for the tin pots with shelves at full bottom
At the origin, Etimier drainer was used like a dish drainer.
Today, this is a perfect furniture for the entrance with the small depth.
Armchair
Picardy armchair is equipped with 4 crosspieces on the back, its base is heap of sheaves.
clock

.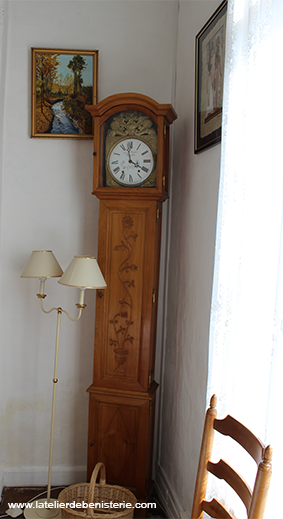 Picardy clock was always placed in the common room. Now, it takes place in the dining room.
Shelving with pots
"Potière", the french word for a shelving with pots, a mural element used for the suspension of tin pots.
Seage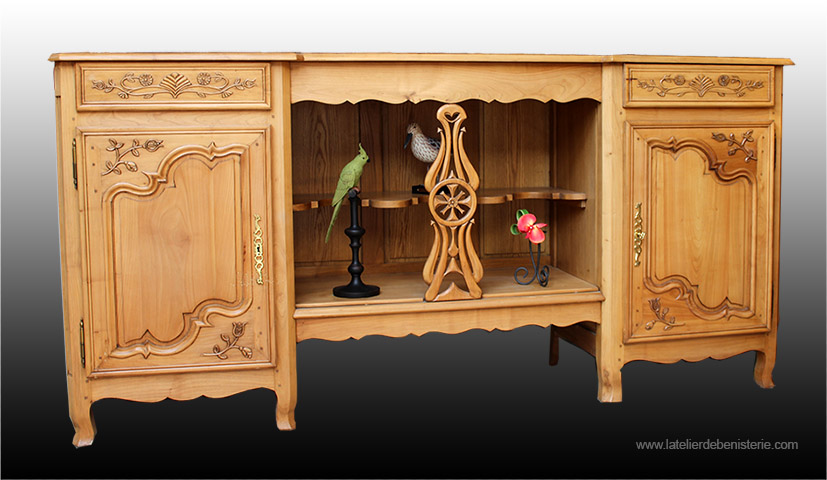 "Le séage" with 2 doors, 2 drawers and a central open space.
Bread table
Picardy bread table is a removable table, the circular plate is folding.
The bread was cut at the origin on this table.