Home > Furniture > contemporary dining room
Modern dining room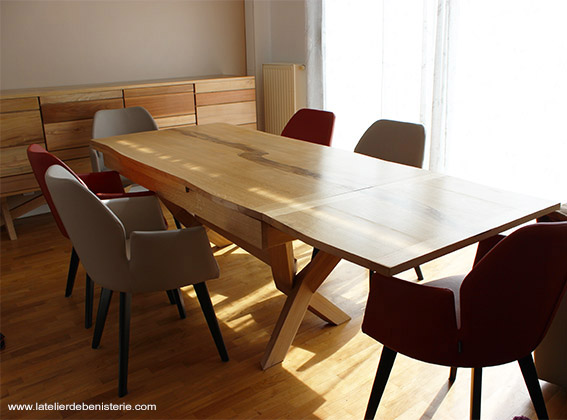 Modern dining room made in solid wood.
The table top decorated with inlaid work is equipped with extensions, 
the base with elaborate geometric shapes.
The sideboard is also with a marquetry decor on the top,
the 4 doors have an opening by pressure,
the inside is composed of drawers fitted with telescopic guides.