Bedroom in cherrywood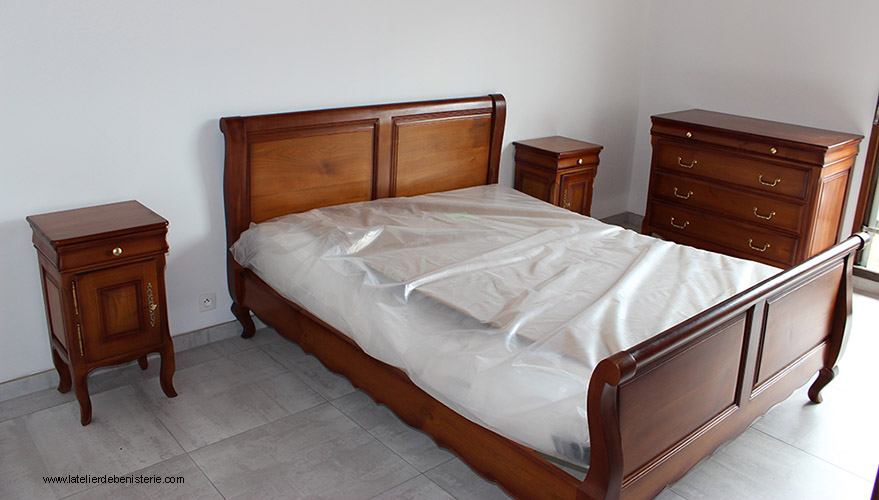 Bedroom in massive cherrywood, inspiration Louis Philippe style,
This bedrrom includes one bed, bedsides, chest of drawers and large wardrobe.
The dimensions of these various elements, have been adapted to this great room.
The furniture are assembled in traditionnal way:
- the bed and wardrobe are dismantable and remountable to infinity,
- the wardrobe is provided of hanging bar and shelves removable.

The whole brings a warm touch to this space. This remarkable result is due to:
- the curves forms of this style,
- the tint color, and specific application method used,
- solid brass hardware.